Heading to Nationals
Hang on for a minute...we're trying to find some more stories you might like.
For the first time since 2009, two students will be heading to speech nationals to represent Atlantic, Ia. Sophomore Sarah Schorle and senior Trinity Zynda were two of the top students in the district and received third place and first alternate but the students who got second place were unable to go to nationals, therefore allowing Schorle and Zynda to take their place. They will travel to Birmingham, Ala.
Schorle and Zynda will be performing duo interpretation at nationals. It is a piece where the duo is not allowed to touch or look at each other the entire time they are performing. The duo will also compete in supplemental events where they can read poems or prose.
Sophomore, Sarah Schorle said,"It was amazing," when she found out that her duo interpretation partner and herself were going to nationals. Schorle also said, "I feel the time pressure. Most groups have known since February that they're going to nationals; we have roughly six weeks. It's hard to know what to expect since none of us have ever been, but I know that Trinity and I can handle almost anything."
Her partner, Trinity Zynda, also commented saying, "Preparation wise, I'd say we're okay. Most other groups have been practicing since they found out in February, but now that the both of us are getting back into gear, things are going very well. We have this internal synchronization so if anything does happen that isn't exactly how it was planned, we know how to fix it."

About the Writer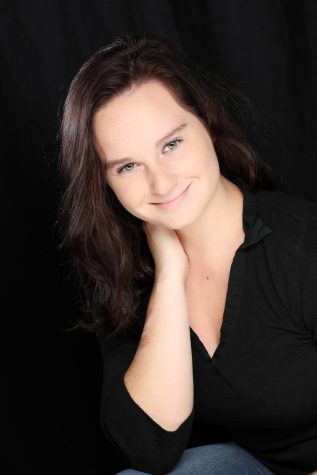 Charity Williams, Fine Arts editor
Senior Charity Williams is the Fine Arts Editor in the journalism department. She digs up the behind-the-scenes information on both the school newscast "Eye of the Needle" and the school newspaper, AHSNeedle.com. Williams said she is "versatile" when it comes to journalism and she helps when anything is needed. Williams' favorite story she has written...