Hypnotism at AHS Prom
Hang on for a minute...we're trying to find some more stories you might like.
Hypnosis was first discovered in 1770 by Franz Mesmer, when he started observing something he referred to as "animal magnetism."  Since then, the argument of whether hypnosis works has been a doozy.  Last Saturday night (technically Sunday morning), at the 2017 AHS Prom, 24 students were selected from the junior/senior audience and placed under Terry Davolt's hypnosis.  According to his website, Davolt uses his award-winning talent for clean, age-appropriate, upscale and funny shows.  He has been in the game of hypnosis for over 30 years. I was selected as one of the students to participate and will share my experience here.
It started out with Davolt asking the audience not to record a certain part, noting the fact that the participants could be placed under hypnosis again if they watched it.  He used hand motions and deep breathing commands to focus our attention and draw us into a hypnotic state.
Davolt then had the hypnotized students perform certain acts, making them think or envision something different than what was actually happening, such as playing the piano, watching the funniest movie we have ever seen, and following the actions of a monkey "voodoo" doll.
The funniest part of the act, according to foreign exchange student Shadman Ornob, was when "Everyone was playing the piano, and going crazy.  Especially Kirsten Brown.  Whe
n she was hypnotized she was totally different."
My experience was that his technique made you feel very relaxed with his performance and willing to follow his every command without a second thought.  He explained beforehand that you had to really invest yourself into the act, and that was true.  It was not as if anyone onstage couldn't have snapped out of it under their own free will, but like I said before, he made your mind feel relaxed and technically that's what the hypnosis is all about.
Davolt described the hypnotism and show as a fun night that didn't include "alcohol, drugs, or anything illegal."  He also said that by the time the act was over, it would make the participants feel very relaxed which I agree it did.  At AHS Prom, they don't bring the hypnotist every year, usually switching it up with a magician or something of the sorts.  Overall, it was a very fun experience, and i'm sure everyone else on stage and in the audience would agree.  

About the Writer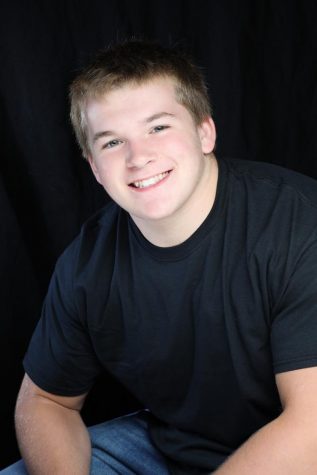 John McConkey, JP Student
John McConkey is an AHS senior and is an editor for broadcasting in journalism this year. McConkey said, "I basically make cool videos with Chase." His favorite project he has made in journalism was "The game show video" with 3 contestants giving them hints on a person in the high school and see if they...