Robots Taking Over AHS
AHS Introduces Robots to the Library
Hang on for a minute...we're trying to find some more stories you might like.
Robots, in an instant people think of machines capable of completing human orders. Robots are also thought as big machines that build cars or the ones that can be seen on Hollywood movies. But robots are even in our everyday life, from automatic pool cleaners to toys for kids.
According to "What Robotics Can Teach Kids,"  working or playing with robots can get kids interested in STEM (Science, Technology, Engineering and Mathematics) subjects that can lead to amazing careers later in life.
AHS librarian, Ms. Bechtold arranged to bring some mini robots to school from Area Education Agency in Council Bluffs. "It's something different and new for students. They can use it during study halls," she said.
Some of the mini robots that she borrowed are Zombonitron, Makey Makey, Littlebits, and Ollie.  
The Zombonitron 1600 includes 16 MOSS blocks and 56 carbon steel spheres. The Zombonitron 1600 kit includes a light sensor, proximity sensor, two motors, charging cable and a variety of connection pieces and support braces.
The robot Ollie is a special racing robot that can be controlled by an iPad or iPhone using the Ollie app. "It's a cool thing and it's amazing what it can do," said junior Austin Alexander.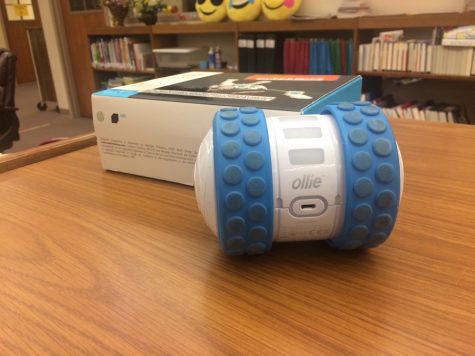 About the Writer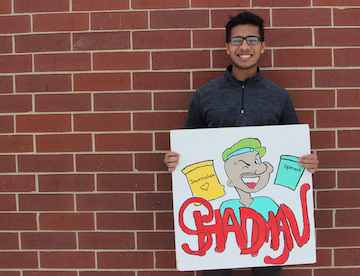 Shadman Ornob, JP Student
Junior journalism production student Shadman Ornob enjoys taking pictures for the Needle and looks forward to writing more stories during his time here at AHS. When he's not busy working in the JLab, you can find him shooting hoops on the basketball court. His favorite song is "Stereo Hearts." After high school, Shadman plans on...