Trojans Take First Place At Fox Run Tournament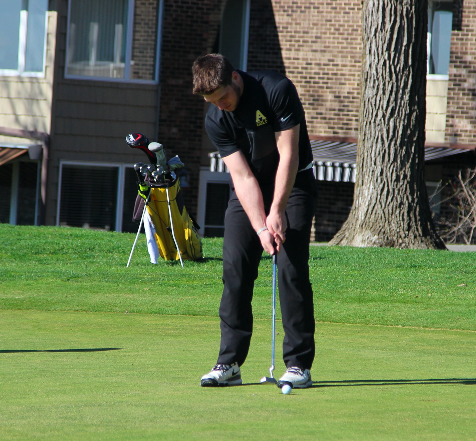 Last Thursday, the Trojans traveled to Council Bluffs for the Fox Run Tournament. The Trojans took home first with a score of 297, with Glenwood close behind with a score of 303.
Senior Zac Stork placed 2nd at the tournament with a score one over score of 72. He went into four play-off holes with Kyle Somers from Creston but eventually lost with a bogey while Somers parred out. Sophomore Matt Gearheart placed fourth with a 74. Senior Jake Olsen placed eighth with a 75.
Coach Den Beste said, "Great day to play golf.  Cool in the morning but nice by the time we teed.  We played the ball down and that added a few strokes especially in the rough.  The course was in good shape though".
The next dual is April 18, at Denison.