Boys' Golf Loses to Kuemper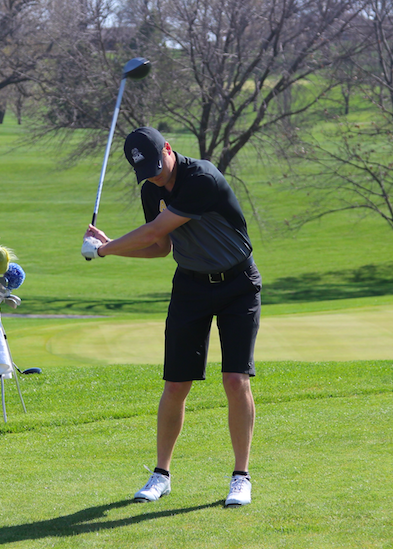 On Tuesday, April 4th, the boys' golf team traveled to Carroll for a dual against the Nights and lost in a close one 147-143.
The Trojans played on a course they have never seen before but it didn't effect them much with Senior Jake Olsen tied for 1st and shot 35 which is good enough for even par. Junior Ben Renaud shot a 36 with freshman Cyle Renaud and senior Zac Stork close behind with a 38. Lastly, sophomore Matt Gearheart finished with a 39.
Coach, Ed Den Beste said, "We played well.  To be 7 over par as a team is a great score on an away course.  I need to give Kuemper credit, they played really well.  To shoot 3 over as a team is one of the best scores I have ever seen in a dual".  
Coach said that they need to improve on all parts of their game but most importantly right now, the Trojans need to work on their short game. A few times on Tuesday coach said that the boys tried to overpower the course and got into some tree issues. They also had themselves some penalty strokes for hitting into the water.
Den Beste said, "I think this could be a great battle with both teams playing well and getting wins.  We have some things to continue to work on but it was a good start even though we didn't win.  I think this will show us that we still have things to work on and keep us focused".
The next meet is in Atlantic, April 6th at the Atlantic Golf and Country Club.