Trojans Fall at the Claws of the Lynx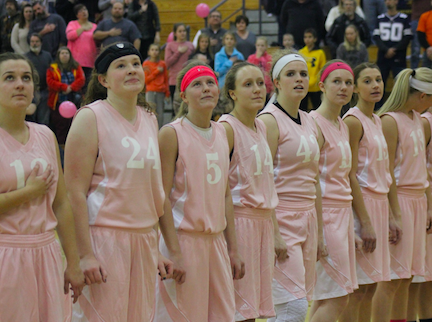 Hang on for a minute...we're trying to find some more stories you might like.
Last Friday, Feb. 3. The Atlantic girls basketball team traveled to Council Bluffs to take on the Abraham Lincoln Lynx. The Trojans are coming in hungry to earn their second win of the season. Atlantic is 1-17 while the Lynx are coming in just above .500 at 9-8.
Abraham Lincoln was able to control the game throughout coming away with the a 74-49 win giving Atlantic their 18 loss of the season. Sophomore Baylee Newell added to her scoring total again finishing with 16 points. She was 4-6 from behind the 3 point line. Senior Catherine Leonard ended the game with 12 which put her at 203 total points on the year.
The Trojans will take on the Creston Panthers tonight, Monday, Feb. 6. With only two games remaining they will try and end their regular season 3-18.