Getting to Know the Class of 2017: Zac Stork
Senior spotlight featuring Zachary Stork.
Hang on for a minute...we're trying to find some more stories you might like.
Stork is a hard-working athlete and student. He participated in football, wrestling, golf and NHS.  Stork has lived in Atlantic his whole life. He lives with his mom Micki and his step-father Kipp.  He has two brothers, Levi and Derek, who are both older than him.
Stork says wrestling was his favorite activity in high school. After high school he will wrestle at Grand View University, and plans to study pre-engineering. Stork says that he decided he wanted to study this topic was because his father, Keith Stork, is a civil engineer. He said that head wrestling coach Tim Duff has been his biggest influence. "He has taught me some things, not only about wrestling, but things that I will use the rest of my life." Last year, Stork finished his junior wrestling season with an 8th place finish at the State tournament.  He says the most memorable moment of high school was when he won a district title in front of the home crowd. In the second period, Stork put #2 J.J. Clark of Clarinda on his back and pinned him.  
In 10 years, Stork hopes that, "my bank account looks like a phone number."  He also says that Hammymayonaiseycoolranchybread sandwiches are something in his day that makes him always smile. Stork said that he "would spend it all as fast as I could on cool things," if he won the lottery.

About the Writer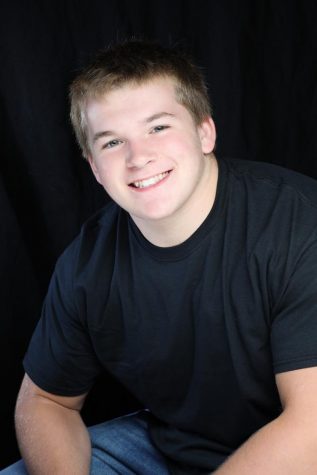 John McConkey, JP Student
John McConkey is an AHS senior and is an editor for broadcasting in journalism this year. McConkey said, "I basically make cool videos with Chase."...