Bands on the Beach
Members of the SWIHMB honor band travelled to San Diego over winter break.
Hang on for a minute...we're trying to find some more stories you might like.
On Dec 26, 13 members of the Atlantic Trojan Guard as well as 178 students from 28 other schools across southwest Iowa flew to San Diego, California to participate in the Southwest Iowa Honor Marching Band(SWIHMB). Freshmen Tyler Atkinson, Grace Clay, Hana Holtz, Zachary McKay, Jacob Park, McKayla Weppler; sophomores Chris Krogh, Sarah Schorle, Caleb Spurr, and Katherine York; juniors Miranda Chipman and Riley Seufert; and Senior Katie Darrow were the participating members from the Trojan Guard.
During their six-day stay, students spent several hours practicing before performing in the Holiday Bowl parade and halftime show, and then touring various locations in and around San Diego, including SeaWorld, Balboa Park and Universal Studios Hollywood.
"Personally, I feel the trip went a lot more smoothly than Tampa," said senior Katie Darrow, the only returning member of SWIHMB from Atlantic, said referring to the 2014 trip. "The Florida trip, while fun, felt unorganized at times and certain events were cancelled."
Darrow said, "I'm definitely a better musician this time around than two years ago. Not only have my playing skills improved, but my appreciation for music as well"
The audition process follows very closely to the Southwest Iowa Band Association (SWIBA) honor band process in that students audition and are selected based on how they perform their scales and etude(s). Unlike the SWIBA honor band, which hosts its auditions in December and performance in January, SWIHMB hosts auditions in May with camps and performances held in August, November, and December.
Auditions for the 2016 SWIHMB trip were held at Atlantic Middle School this year and those selected received their needed materials in the mail over the summer. "The worst part is always waiting for results," Darrow said about her audition process.
This year was very different for Atlantic High School band director Jarrod O'Donnell. While this was his fourth trip, this was his first time directing the trip. O'Donnell said he knew what directing the trip would entail given his experience with the band trips in the past, but it was challenging to make sure all of the different schools knew timelines and where to be. "Also dealing with other schools' parents was an interesting challenge."
O'Donnell said he enjoys seeing the kids have fun while they're on their trip. "To me that means it was a success. If the kids enjoyed the trip, then I did my job."
One of the key benefits of the trip, O'Donnell said, is the skills students develop not only musically, but socially. "It helps them build relationships with other people that they haven't grown up with their whole life. They will use those skills when they meet their new roommates in college and when they're adults and working with new people. It also gives them an appreciation for the bigger world in which they live in, and it also makes them appreciate where they come from."
The next SWIHMB trip will be in 2018 with location to be determined.

About the Writer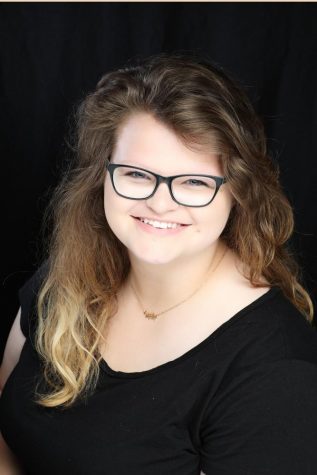 Sarah Schorle, Javlin Junior Editor in Chief
Junior Javelin Editor-in-Chief takes a lot of work for Sarah Schorle. Her favorite aspect in journalism is being able to work independently, but also together to create "one big vision." A project she is most proud of is setting up Trojan Tries for the Eye of the Needle. In addition to journalism, her activities include...