Another Loss for Girls' Varsity Basketball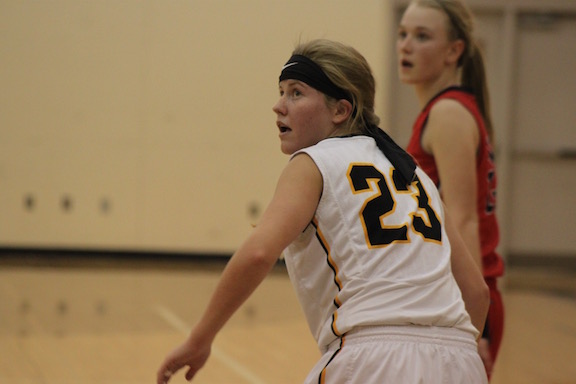 Hang on for a minute...we're trying to find some more stories you might like.
Tuesday, Jan. 10, the Atlantic Trojan Girls varsity basketball team travelled to Glenwood to try and earn their win of the season despite some hard losses. So far in the season, the Rams had a record of 1-8 while the Trojans are 0-11.
The game started out even with the first quarter ending in a 14-14 tie and the Trojans were only down 2 heading into half. Start of the 3rd quarter things didn't start very well and the Trojans only put up 4 points in the third and 11 in the fourth. Atlantic fell into the grip of the Rams with a final score of 51-37.
Sophomore Baylee Newell and Senior Catherine Leonard led the Trojans in scoring. Newell finished with 12 and Leonard finished with 10. Leonard has recorded 114 points while Newell has recorded 35 throughout the season.
Atlantic's next game will be at Lewis Central Friday, Jan 13. The girls' will take on the Lewis Central Titans at 7:30 p.m.