Girls' Basketball Preview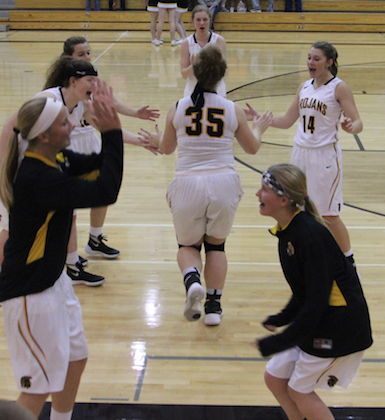 The girls' basketball team opens up their season tonight against the Carroll Tigers. The girls are coming off a 13-9 record last season , which was good for 5th in the Hawkeye 10 conference last year.
The girls have 3 of their top 4 scorers and are looking to replace their key roles. One senior Erin Olsen went on to play college basketball at Dordt College, she averaged nearly 16 points per game. The Trojans also lost their second leading rebounder in Tiffany Williams, who averaged 4.3 rebounds per game.
One key player that will be returning will be senior Catherine Leonard. Leonard averaged 8 points per game and 7 rebounds per game. As she appears to be the leader of this team they also return senior McKenna DenBeste who produced valuable minutes off the bench last year. DenBeste averaged 3 points and rebounds per game.  Another key returner is senior Stephanie Sandbothe. Sandbothe was third on the team in total rebounds and averaged 5 points per game.