Atlantic vs. Glenwood Preview
Hang on for a minute...we're trying to find some more stories you might like.
Friday, Sept. 30, the Atlantic Trojans take on the Glenwood Rams in a Hawkeye 10 matchup. Atlantic has a record of 1-4 and the Rams come in with a record at 4-1.
The Trojans are led on the ground by junior Noah Bruckner who has 228 yards on 91 attempts and senior Drake Roller who has 96 yards on 47 attempts. Junior Jaxson Eden has thrown for 292 yards and is 22 for 48 on pass attempts. Senior Garrett Franken leads the team in receiving with 145 yards and 9 receptions. Atlantic has 837 total rushing and passing yards.
Glenwood's rushing is lead by senior Cole Loeffelbein who has rushed for 540 yards on 85 attempts, and senior Kolton Wilwerding who has rushed for 216 yards on 37 attempts. Wilwerding also has 673 passing yards and is 45 for 85 on pass attempts. Senior Mavrick Decker leads the receiving category with 344 yards on 18 receptions. The Rams come into the game with a total offense of 1979.
The 1-4 Trojans will take on the 4-1 Rams tonight at the Trojan Bowl at 7:30 p.m.
About the Writer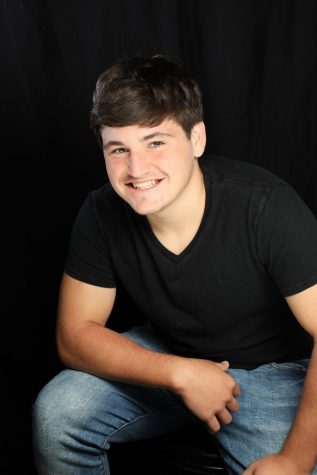 Noah Bruckner, Lead AHS Needle editor
Senior Noah Bruckner is the sports editor for AHS Needle in the journalism department this year. This means he has to "make sure all stories regarding...