Freshman Boys' Basketball Flies by the Panthers
Atlantic Freshman boys' beat the Panthers 60-30.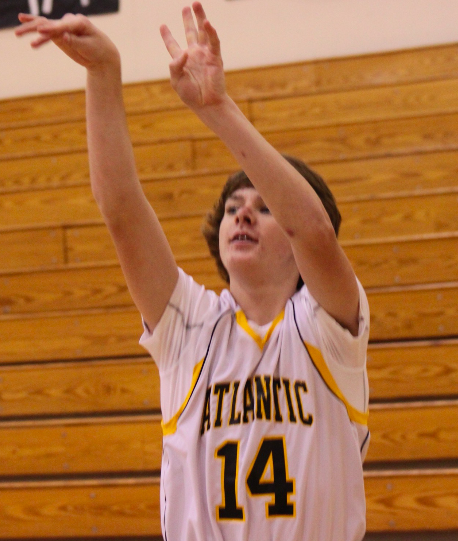 The Trojan freshman boys' basketball team extended their record to 4-0 on Friday, Dec. 11, when they took on the Creston Panthers. The Trojans beat the Panthers 60-30.
A few players that stood out to head freshmen coach Brandon Krause are shooting guard Chase Mullenix, and forward Logan Reilly.
Mullenix had 14 points, and Reilly had 15. Reilly also came away with most of the team's rebounds on both ends of the floor. Sam Granner chipped in with 13 points as well.
Shooting guard Mullinix said, "We played really well as a team, even when we didn't do things the right way."
The team has been playing very hard the past few games and they also have a lot of chemistry out on the court that helps a lot.
Point guard, Matt Gearheart said, "We started out rough, but we found a way to get it done."
The next freshmen game will be on Thursday, Dec. 17, at 7:30 vs. Glenwood at the Atlantic High School Gym.