Sports Profile on Freshman Matt Gearheart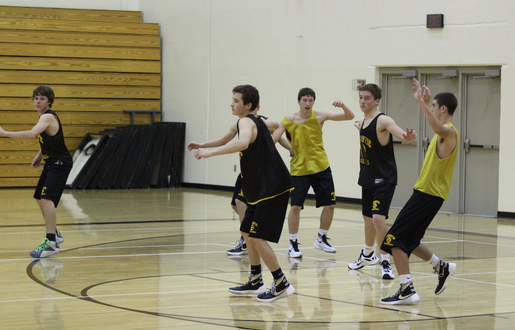 Freshman Matt Gearheart has been working hard on the basketball court preparing for the start of the season, next Tuesday Dec. 1, against Winterset.
Gearheart has been playing basketball since 3rd grade. He started out playing on a traveling team that was put together by Bob Reilly and Todd Granner. They played on the traveling team up until 6th grade. They played in a couple tournaments after the 7th and 8th grade middle school season was over. In 8th grade the team finished 16-6 including their tournaments in Omaha.
Gearheart has very high hopes for the upcoming season. Their goal this year is to have no more than three losses. "I think we will be a very competitive team this year, and we won't give up," said Gearheart.