Bring Out Your Inner Creative Collection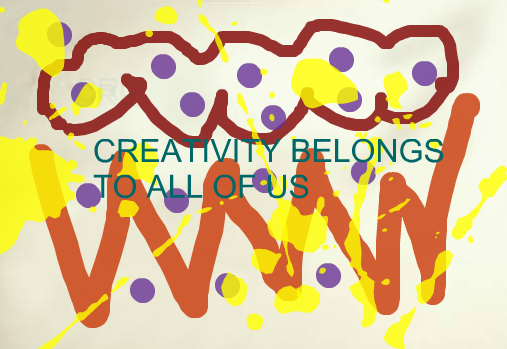 Hang on for a minute...we're trying to find some more stories you might like.
by Monica Brewer
When considering creativity, most would think about paintings in galleries or sculptures outside of office buildings.  According to Forbes.com, most people think they're not creative because of the thought of crafting, meaning the ability to create art.  Beside the craft to make art, there's a creative genius behind some of the biggest art pieces that we interpret messages from.  Everyone has a creative genius.  Here are some examples of how to contribute.
You can create pieces of art from almost anything.  On Viralnova.com, there's 14 great pieces that have been created using candy.  Some pieces include art made from chocolate, nerds candy, bubble gum, and skittles.
Any theme that you choose can be made into art.  To see some cool examples of geometric art, go to hongkiat.com.  They include album covers, works of nature, and a rooster turned geometric.  Shadows can even be a subject for art.  Buzzfeed.com includes 21 amazing examples of art created by manipulating everyday objects to create realistic shadows.
Art can blow people's minds.  Some pictures can be optical illusions.  According to dictionary.com, an optical illusion is described as "something that deceives by producing a false or misleading impression of reality."  There's lots of optical illusions that can be created, and a lot of cool illusions to see online.  Some great examples of optical illusions can be seen on illusions.org.
Creativity can also be through the written word.  Poems and short stories are great examples of putting thoughts to paper.  You can dream of magical creatures, far away lands, and quests/missions needing to be accomplished.  Thetimes.co.uk includes 30 great poems to be read, including "If" by Rudyard Kipling and "Hope is the Thing with Feathers" by Emily Dickinson.  Americanliterature.com includes 100 good stories that are great short reads, including "The Diary of a Madman" by Guy de Maupassant and "The Tinderbox" by Hans Christian Andersen.
To release your inner creative dragon, take some of these tips from quickbase.com, that include letting your mind wander away from computers and smartphones and daydream up some amazing things, be a little curious and ask yourself why, and be empathetic to others to create solutions.
Don't limit yourself to what you see in school, online, or in art museums.  Some of the greatest pieces of art ever created were by simply thinking outside of the box.  Use your talents and sense of imagination to create wonderful things.