Formal dress code would exclude some students (OPINION)
Hang on for a minute...we're trying to find some more stories you might like.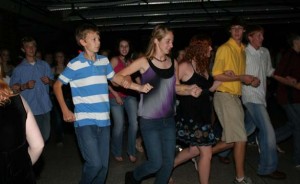 OPINION
by Heather Harris and Morgan Beauchamp
Are only the wealthy invited? On Tuesday, Nov. 30, the AHS Student Council will vote on a proposed formal dress code for the Winter Formal dance.  Under the proposal, men could no longer wear jeans or polo shirts to the dance. Is the school showing favoritism to the wealthy students and discriminating against kids who don't have walk-in closets from Teen Cribs?
Finding an outfit or dress for Winter Formal can be very exiting, but what if you don't have the money to buy a new outfit? Many students would like to attend our school dances, but some will not be able to attend because they don't have the "proper clothing." Junior Mark Schriener says, "We shouldn't have dances if they are going to tell us what to wear. They might as well put us in handcuffs because it's like we are in jail."
Jeans and polo shirts can be worn at school, so why not to a school dance? The unwealthy students of our school may not have the money to buy khaki pants or dress pants. They may wear them one time to a school dance and have no use for them after the dance. On the other hand, you can buy a pair of nice jeans to wear to the school dance and wear them plenty of times after.
Is our school hypocritical? They tell us to include all students in our activities, but are they telling some students they can't come to the school dance with this proposed rule? Senior Minden Jones says, "It makes me not want to go because it doesn't matter what we wear to the dances. At least we aren't naked."
Prom is already our most expensive dance. Do we want to make Winter Formal like that too? Sophomore Cammi Nelson says, "Not everybody is made of money to buy nice dressy clothes because it's really expensive. It's not a dance for the public, so it doesn't matter how dressed up we are."
The way students dress today is different from the past. Sophomore Dalton Cook says, "I didn't know we were dressing and dancing like our parents. This is 2010, not the 1990's."
We urge the Student Council to allow students to wear jeans to the Winter Formal.