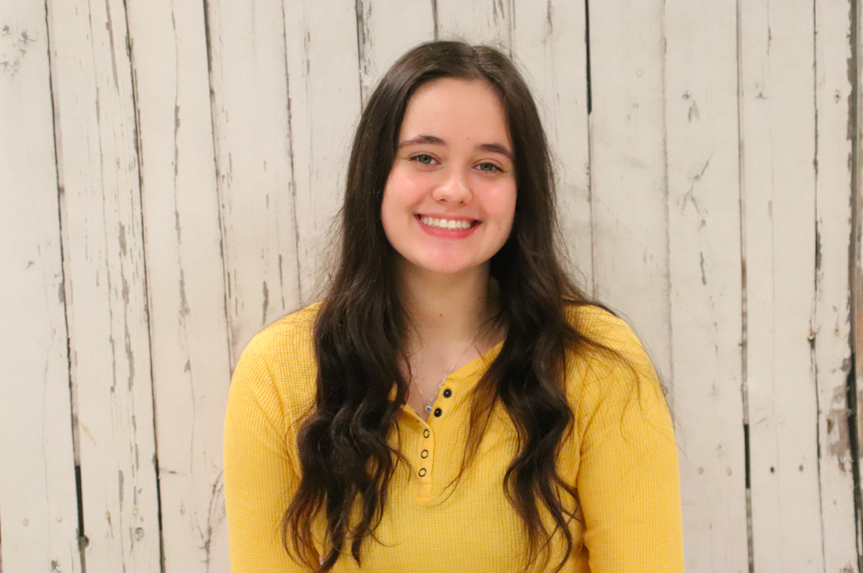 Sophomore Aubrey Guyer can be described as a free-spirited, loving, and social girl. Guyer is a staff writer in Journalism Production and especially interested in writing for the AHSNeedle website. She enjoyed writing her final opinion piece about
harmful stereotypes.
Guyer feels the world should "spread love, not hate."
During high school, Guyer has been involved in volleyball, basketball, and soccer. Her favorite high school memory so far is "winning the basketball and volleyball games against Creston freshman year." Journalism is something Guyer wanted to be a part of because she enjoys "writing and being a part of something that influences the school. "She said her favorite part about being a sophomore is "having a little more freedom to your schedule and making friends younger and older than you."
On the weekends, Guyer likes to go out and be with her friends. She also enjoys playing with her dogs, Gus and Oakley. Her older sister is someone she looks up to because she is an "independent and strong woman." In the future, Guyer plans to attend an out-of-state college to study psychology. 
Story by Jada Jensen
Aubrey Guyer, Staff Writer
Jan 07, 2021

Harmful Stereotypes — OPINION

(Story)

Nov 13, 2020

100-Word Rants: 2020

(Story)

Oct 02, 2020