All State is Around the Corner
Auditions for All State will take place October 22.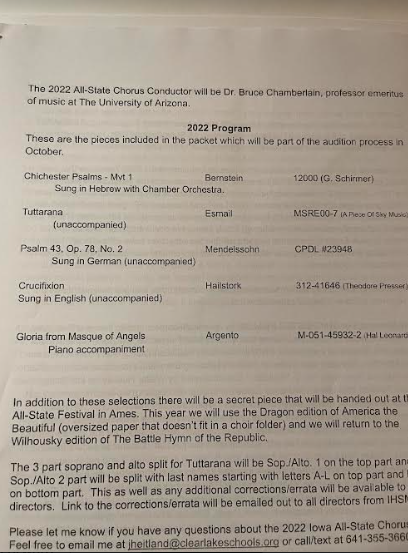 A group of hard-working choir and band members are preparing to participate in All-State, which is to take place on October 22. Students are preparing for the audition process that will determine if they get to be part of the All-State Music Festival. According to the Iowa High School Music Association, the All-State Music Festival will take place November 17-19, 2022.
For choir, students are currently working on the music that they will sing for their audition. The piece that they are working on includes Chichester Psalms – Mvt 1, by Bernstein, Tuttarana, by Esmail, Psalm 43. Op. 78, No. 2, by Mendelssohon, Crucifixion, by Hailstork, and Gloria from Masque of Angels, by Argento. Chichester Psalms is sung in Hebrew, Tuttarana is sung in a Hindu dialect, Psalms 43. Op. 78, No. 2 is sung in German, Crucifixion is sung in English, and Gloria from Masque of Angels is sung in Latin.
Additionally, the students also have to know how to sing America the Beautiful and Battle Hymn of the Republic. The music cuts will not be known until 7 am, the morning of the All-State auditions. The schedule for All-State has been made. Evan Adamon, the choir director, has made groups. Group one is Eleanor McCalla (soprano one), and Brendan Casey (bass one). Group 2 is Rio Johnson (soprano one), Reese Dearment (alto one), Micaiah Andersen (tenor two), and Carter Pellett (bass two). Group 3 is Nevaeh Duranceau (soprano two), and Tristian Hayes (bass one). Group 4 is Lola Comes (alto two), and Aidan Armijo (bass two). Lastly, Group 5 is Genevieve McCalla (soprano one), Dani Bennett (alto one), and Dawsen Sorenson (bass two).
According to Adamon, the music for All-State this year is challenging. "In the past, there has always been one or two pieces that have been challenging," Adamon said, "this year all of them are challenging for different reasons." Language, rhythm, and counting are difficult. "The pieces are very vocally demanding," Adamon said. Tuttarrana, in Adamon's opinion, is the most difficult song. "I have a degree in music and it took me listening to it six times just to not get lost," Adamon said.
"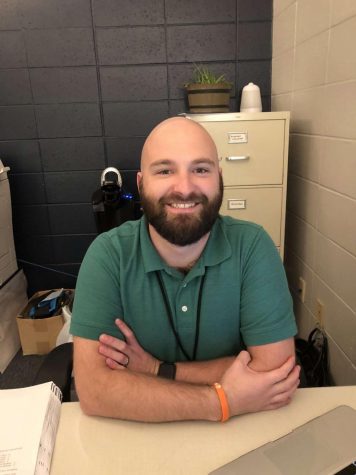 I have a degree in music and it took me listening to it six times just to not get lost
— Evan Adamon
The band audition process for All-State is different than the choir audition process. Band students will perform 60 to 90 seconds of a solo, major scale, chromatic scale, and etudes. The solo the all-state auditioners will perform is usually the same one from last spring's contest. If the auditioner didn't have a solo song at last spring's contest, the music director will pick a solo song for them that shows off their technical skills. Auditioners will draw a card when they enter the audition room to know which major scale they will play. Etudes show off the auditioner's ability. One of the band All-State auditioners is Angelica Anderson.
Anderson, a senior in high school, and an All-Stater in her sophomore and junior years says that All-State to her is "a chance to be with other bass clarinets." According to Anderson, whether or not you get into All-State heavily depends on your scales, and that it is essential that your scales are clean. "All-State is incredibly stressful, but it is so so worth it," Anderson emphasized. Her advice for students wanting to try out for All-State next year is to "just go for it," because you will become a better musician the more you practice.
The dedication and hard work needed to audition for All-State shapes musicians in a way that will overall improve their band or choir. Admon, O'Donnel, and Anderson agree that if you are thinking about All-State, you should do it because it will make you a better musician. According to Adamon and O'Donnel, the audition process is what really counts, making it into All-State is just the "icing on the cake."
Leave a Comment
About the Contributor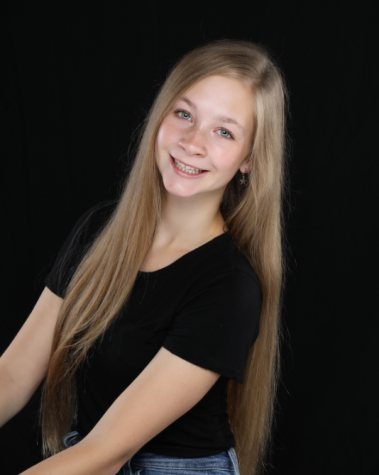 Katie Birge, Yearbook Lead Editor, Newspaper Editor
AHS Senior Katie Birge has been in Journalism for three years. She's been a part of Intro to Journalism, Yearbook, and Newspaper. Something that has been...