Trojan Teams Tear Up Summer
The softball and baseball teams competed all summer long, showing success at home and on the road.
Hang on for a minute...we're trying to find some more stories you might like.
Some Atlantic students kicked back in summer '19. Those on the baseball and softball teams did not. Playing a combined total of 61 games, the Trojan summer athletes were hard at work.
The Trojan baseball team went 7-18 in their 2019 campaign. They started off the season with a bang, defeating Logan-Magnolia at home by a score of 12-3. The Trojans defeated Creston, Harlan, Shenandoah, Kuemper Catholic, Tri-Center, and Clarinda this season. Many of these games were decided by one run. 
In the first round of postseason play, Atlantic faced off against Harlan, whom they had been victorious over earlier on, in an exciting, 3-2 fashion. Against the Cyclones, the Trojans had four hits and drew four walks. However, the opposition brought in two runs on four hits and two walks, ending the Trojans' season. 
Atlantic finished tenth in the Hawkeye 10, above Shenandoah. Senior Chase McLaren made first team All-Conference, and junior Brody O'Brien and sophomore Colin Mullenix earned honorable mention.
On offense, the team had 176 hits in 25 games, with a batting average of .276. McLaren had the highest batting average on the team, hitting .500. O'Brien had 17 RBI, followed closely by McLaren with 16. Mullenix led his team in stolen bases, where he had nine successful tries. 
McLaren struck out batters 58 times in 12 appearances. 
The baseball team graduated four seniors in McLaren, Jordan Zarbano, Nathan Behrends, and Tyler Roenfeld. 
On the girls' side of things, the softball team went 27-9 this past summer. Their season kicked off with a ten-game winning streak. 
Heading into the postseason, the Trojans had been victorious six times in a row. Their draw was Kuemper Catholic, whom they had defeated two times earlier on in the season. A four-run top of the first showed Kuemper wasn't messing around. Heading into the bottom of the fourth inning, Kuemper was in the lead, 5-1.The Trojans tacked on four runs to bring them back in striking distance. The Knights brought their A-game, and tossed out the Trojans in a close 6-5 decision. 
The Atlantic softball girls finished third in the Hawkeye 10, behind Denison-Schleswig and Harlan–the conference champs. The Trojans beat Denison-Schleswig twice in the 2019 season, and went even with Harlan. Senior Baylee Newell, junior Kenzie Waters, and sophomore Olivia Engler earned a spot on the first All-Conference team. Senior Karsyn Rush made second team, and sophomores Maddie Botos and Kennedy Goergen were honorable mentions.
Offensively, the team had 353 hits. Their batting average was .375. Seven home runs were hit this past summer, five by sophomore Alyssa Derby. Engler and sophomore Caroline Pellett had one apiece. Newell had the highest batting average, hitting .466. Derby knocked in 37 RBI, and Engler was second with 32. Newell had 37 stolen bases. 
Engler was the priority pitcher for Atlantic, with 31 appearances. She had 176 strikeouts, resulting in an ERA of 2.48. Goergen also spent some time in the circle for the Trojans, striking out sixteen batters in nine appearances. Freshman Malena Woodard rounded out the pitching lineup, with five strikeouts in five appearances. 
The softball team graduated two seniors in Newell and Rush.

About the Contributors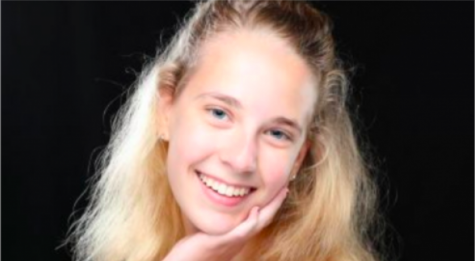 Hana Holtz, Editor
Hana Holtz is a member of the AHSneedle team, where she works with other journalists to keep the news website updated. "We work very hard," she said....
Sarah Schorle, Editor in Chief
From looking at the middle school and high school yearbooks, Sarah Schorle has had a passion for journalism for a while. Schorle is one of the co-editors...