Students Duel in Grilled Cheese Cook-Off
Seniors Brandon Woodard and Christian Clausen went head-to-head in a competition for the best grilled cheese.
Hang on for a minute...we're trying to find some more stories you might like.
In a test of creativity, seniors Brandon Woodard and Christian Clausen decided to hold their own grilled cheese cook-off. The idea was first proposed on Thursday, May 2, and the pair were required to have their grocery lists prepared by Monday for the competition on Tuesday. The sandwiches were judged by Alex Bales, Mandi Brauer and Trisha Niceswanger, and Woodard was announced as the winner. This is the second contest he has won, as he previously came out on top in a homemade pizza competition last year.
After a weekend of brainstorming, Woodard decided to make a chicken cordon bleu grilled cheese while Clausen went with a Hawaiian blast grilled cheese. Woodard's sandwich included sliced chicken, honey ham and spinach on a ciabatta roll with garlic butter on the outside and a sriracha sour cream dip. He used swiss cheese and brie and cooked it in a panini press. Woodard said, "I remembered a dish I previously had, that sounded good as a sandwich." Clausen's sandwich included ham, grilled pineapple and a spicy peach jam on sourdough bread pan-fried with butter. He used brie and Havarti cheese.
While gathering the ingredients, Woodard said he was disappointed to find that he would be unable to use the bread he originally would've liked. "I wanted a ciabatta loaf or a King's Hawaiian loaf, but Hy-Vee didn't have either so I had to stick with a ciabatta roll," he said.
On the day of the competition, the two were required to have their sandwiches ready by 12:30 p.m. Class started at 12:04, but they had each already come in earlier during the day to do prep work such as making sauces, weighing out ingredients and chopping cheese.
Over the course of his years in cooking, Woodard said his favorite dish he has made was a sopapilla cheesecake. "It's the only dessert I like making," he said. "I'm not a pastry guy." Sopapilla cheesecake is a Mexican dessert consisting of layers of cream cheese, crescent dough and a cinnamon sugar layer. To contrast, his least favorite dish to make is sushi after he had to roll about 35 sushi rolls for a Trojan Diner after never having done so before. "They held together, surprisingly."
Throughout his four years of high school, Woodard has taken around eight or nine culinary arts classes. "I like learning the combination of how different foods work together," he said, "and I also love eating in general."
About the Contributors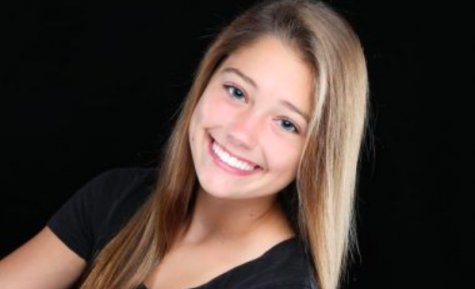 Ashley Wendt, Lead Editor
Journalism is a family affair for the Wendts, as Ashley Wendt's siblings got her involved in Journalism. Her brother Trevor was the first to join and...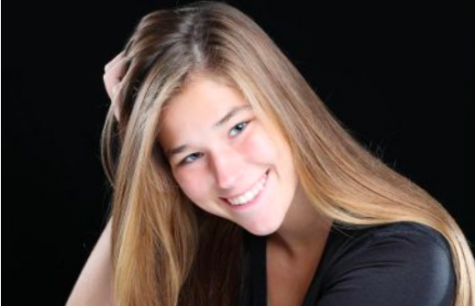 Erin Wendt, Business Manager/Editor
Serving as a lead editor and one of the business managers, senior Erin Wendt has been involved in journalism since the beginning of her sophomore year....