Successful Business Managed by AHS Senior
Located on Chestnut Street, Off the Rack was started by Cambry Miller earlier in the year.
Hang on for a minute...we're trying to find some more stories you might like.
A new business in town, Off the Rack, is a second-hand clothing store owned by senior Cambry Miller. The store displays good-condition used clothing that people can bring for Miller to buy from. The clothes cannot have any stains or holes and must be of good quality. After buying clothing, Miller goes through her purchases and decides what she would like to keep and put on the rack, depending on what is already on display.
Off the Rack is located on 412 Chestnut Street, next to Brymon's. It is open from noon to 5 p.m. or 10 a.m. to 5 p.m. on weekdays and also Saturdays from 10 a.m. to 5 p.m. For the most part, prices range from $6 to $12. Off the Rack is a place for people of all ages looking for good quality clothing at a reasonable price. Sophomore Trista Flathers said, "It was really organized and there was a lot of options available." Junior Callie Richter, who has also shopped at Off the Rack, said that it is a "good place for high schoolers to shop on a budget."
Miller said she has always been interested in the fashion business, which was her motivation for opening her store. "I love seeing the different items that people bring. Some are very interesting to me so I like all the different styles." As the owner, Miller has also learned how to see things from different perspectives through buying things that aren't necessarily her style.
To get the store up and running, Miller had help from her mother, grandparents and a few friends, Grace Van Aernam and Katie Saluk. Miller's mother has owned Brymons for over 10 years, so she has experience when it comes to owning a business. She helped "set up the system" and sort all the details that come with owning a business due to Millers' own lack of experience. "If I didn't have her I wouldn't have the store. Owning your own store at this age is a lot of work. You have to figure out how to pay taxes and all that fun stuff," Miller said, "but overall, it's fun. You just have to be committed."
Currently, there are only two people employed at the store: Miller and her mother. Off the Rack is not looking to hire for the time being, but would consider it during the busier season if necessary. When Miller leaves for college next year, she plans to keep the store running to help her pay for expenses. However, she is not yet sure who will run the store while she is gone.  

About the Contributors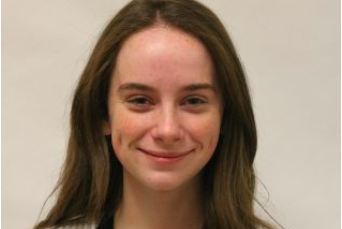 Grace Barkley, Staff Writer
If there was one thing sophomore Grace Barkley could be buried with to use it later on in the afterlife, she would choose her phone. That way she could...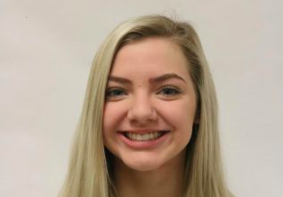 Jenna Pelzer, Staff Writer
Jenna Pelzer, a sophomore at AHS, has been involved in track, dance, dance team, and journalism. Pelzer has been a Journalism student for one year and...