New Tunes from the Band Room
Several new instruments have been purchased for the band room.
With many new instruments being integrated into the curriculum, new sounds may be heard coming from the band room. Orders were placed for a string bass, guitars, and a new drumline. After being approached by junior Alyssa Brockob about the string bass, band director Jarrod O'Donnell decided to order one for the following year. The $1,200 instrument was ordered in April but didn't actually arrive until early October. According to O'Donnell, the string bass was ordered from Schmitt Music in Omaha, Neb., but the facility where the instrument is built is located overseas. This factor, along with a few other variables, delayed the arrival of the instrument until the week of Oct. 8. 
The instrument was purchased to accommodate both Brockob and a middle school student who also plays. Brockob said, "My mom thought I should do something, and Grace (Clay) recommended the band." After seeing 2017 graduate Max Elwood playing the instrument, Brockob thought he "looked cool," so she decided to try it out. The string bass is played standing up, and the strings are either plucked or played with the bow, "depending on the tempo." Brockob says it broadens her skills, which include playing the electric bass guitar and the piano. "It's fun. There's a lot of cool people."
The guitars, costing around $2,300, were also ordered at nearly the same time as the string bass and arrived in June. O'Donnell will use these to teach lessons during AO. Additionally, the new drumline was bought for the honor marching band group, costing about $1,200. A foundation grant received the previous year was used for the purchase of these instruments.
About the Writer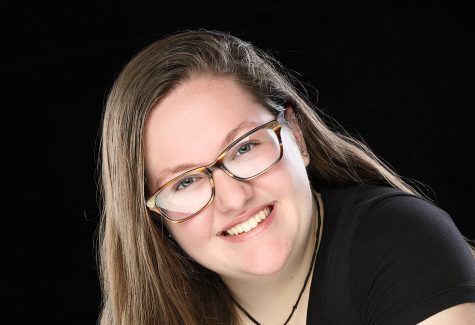 Anastasia Muell, AHS Needle Editor
It's difficult to find a more energetic, positive and kind girl than senior Anastasia Muell. She has dedicated the past three years of her life to excelling...