FFA Brings Seven to National Convention
The National FFA Convention is held annually in Indianapolis.
Hang on for a minute...we're trying to find some more stories you might like.
With the theme of "Just One," 2018 marked the 91st annual National FFA Convention, held in Indianapolis, Indiana. According to the 2017-18 National FFA Officer Team, the idea is that "one moment, one encounter, one opportunity is all it takes to radically change the course of our lives." The National FFA Convention is one of the world's largest student conventions, with a total of 69,944 attendees and over 400 exhibiting companies recorded in 2018.
From ages 12-21, the National FFA organization has 653,359 members in 8,568 chapters throughout the 50 states, as well as Puerto Rico and the U.S. Virgin Islands. The foundational motto is "Learning to Do, Doing to Learn, Earning to Live, Living to Serve." The location used to change between Louisville and Indianapolis every three years, but due to the growing rate of attendance, Louisville is now unable to host. The convention is to remain in Indianapolis until 2024 when other options will be reconsidered.
At the National Convention, members can visit sessions, listen to keynote speakers, go to a concert and tour an expo floor with agricultural education and industry opportunities. FFA advisor Eric Miller has been taking students to the National Convention for a total of 25 years: six years in Atlantic and 19 years during his previous years of teaching. This year, the Atlantic troop was consisted of seven members, compared to 14 from 2017. Seniors Tyler Comes and Katie York, juniors Tate DenBeste, Corri Pelzer and Adriana Mendez, and sophomores Craig Alan Becker and Hannah Carlson made up the group. York, Atlantic Chapter Secretary, said this allowed the group to become closer than in the past and "just very tight."
According to Miller, this year was a little different than the others. "We didn't do as many tours as I would have liked because we had kids competing in contest," Miller said. Those "kids" were 2018 graduates Emily Saeugling and Cale Pellett. Saeugling competed in the prepared public speaking contest, finishing fifth, while Pellett competed in a proficiency award for his corn and soybean operation, and finished second. York said she was able to take pictures for this and it was "amazing."
The Atlantic troop was still able to tour the Indianapolis Motor Speedway, something they do almost every year. Comes, the Atlantic Chapter President and Southwest District Vice President was in his third year of attendance. He said his favorite part of the trip was the Garth Brooks concert, as was also a highlight of Miller and York. "I'm a huge Garth Brooks fan and this was probably one of the bigger and better concerts compared to years past," Comes said.
Along with the concert, members also attended sessions at the convention. Each session was different, with speakers, contests, introductions of new national officers and more. To begin the week was motivational youth speaker Kyle Scheele, who "brought some energy to the session." To cap off the trip, the final session featured President Donald Trump speaking with the U.S. Secretary of Agriculture, Sonny Perdue.
Comes said that joining FFA has given him a "direction," and showed him what he wanted to do when he got older. He promotes FFA as a way for students who are unsure about their future after high school to have a chance at experiencing possible options. There are many different contests to be involved in and "it's the best organization students can be involved in." York encourages students to "definitely just give it a shot." Even as a "city kid," FFA has given her many opportunities and can do the same for others, such as public speaking and leadership skills.
"I hope everyone will join FFA and try to do something like this," Miller said. "It's a once in a lifetime experience and I think this is really valuable."

About the Writers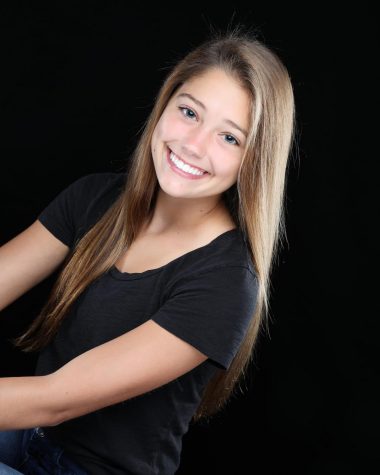 Ashley Wendt, Lead Editor
Journalism is a family affair for the Wendts, as Ashley Wendt's siblings got her involved in Journalism. Her brother Trevor was the first to join and he was the producer of Eye of the Needle during the 2017-18 school year. Wendt's twin sister Erin was the next to join during her sophomore year. Wendt is one of the lead editors of AHSneedle, so her job is to assign stories to the reporters and edit the stories they write. Her favorite part of journalism is "seeing the finished products" and what others can do. Her most memorable moment in journalism is when she went to a summer camp at Drake University, where she attended a web design class that she thought was "super helpful." In her free time, Wendt enjoys going on walks with her family and riding her horses. She is also out for cross country, starting her running career in seventh grade. She said she joined because her mom ran and she "wanted to be just like her."
Story by Madison Botos and Braden Smith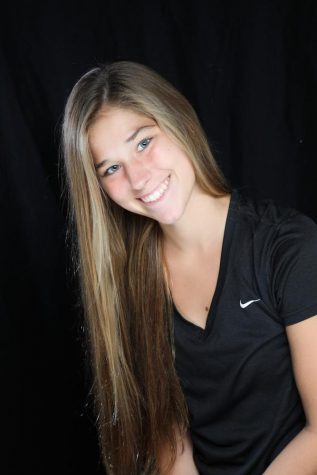 Erin Wendt, Business Manager/Editor
Junior Erin Wendt is one of the two business managers for the AHS journalism department. She also occasionally writes stories for AHSneedle, and her favorite stories are the "Getting to Know the Class of 2017" articles. Wendt said she loves the "independence" of journalism and being able to choose what you do, like broadcasting or yearbook, as well as what she wants to write about. Her favorite memory in journalism so far has been participating in the Media Now camp at Drake University this past summer, where she learned a lot about writing stories as well as meeting many new people.
Wendt has been involved in cross country and soccer so far in high school and has joined FFA this year. Wendt enjoys the "atmosphere during cross country" and how everyone can relate to each other, because no matter if you're JV or varsity, "everyone is giving their best effort." Wendt's favorite thing about soccer is the overall attitude of the team. She said, "Even though we don't have winning seasons, we still make the most out of it and have fun." She is also is looking forward to making some memorable moments in her first year of FFA.
Wendt says her twin sister Ashley knows her best, and she enjoys "chilling on the couch" on her phone, or riding horses with her mom and sister. If her friends had to describe her, they would probably say that she's good at making cookies and the "mom' of the group. They might also say she's quiet because she said she doesn't "talk a lot when we're hanging out in groups."
Wendt would describe herself as quiet and nice, but her sister might disagree with that at times. She also says that she goes to her room for a calming place because "I can be alone." Something that she would never change about herself is her personality.
Profile written by: Ashley Wendt