On the Road to Fort Dodge
With six individual qualifiers as well, both Trojan cross country teams earned a spot at the State meet.
Hang on for a minute...we're trying to find some more stories you might like.
For the first time since 2002, cross country will be sending both the boys and the girls teams to compete at the State meet in Fort Dodge. Six runners qualified individually as well: Taylor McCreedy, Pluma Pross, Karsyn Rush, Jalen Petersen, Evan Brummer and Bradley Dennis. Returning from the 2017 meet are McCreedy and Petersen, who placed 20th and 67th. Other State returnees include Dennis and Ashley Wendt from the 2016 meet, where they finished 33rd and 37th. For the past 13 years, the girls have qualified at least one individual for State and the last team appearance was 2010. The boys have sent at least one runner since 2015 and last competed as a team at State in 2007.
Head coach Dan Vargason said the goal for each team was to be top three. "I know what kind of work that everyone put into this from the offseason to now." According to Vargason, throughout the season the girls team has had a "really good feeling" that they would be able to qualify out of any district they may be put in. On the boys side, Vargason said that even though a lot of people might not have expected such a performance from the boys, "They've been coming on strong at the end of the season and competing so we felt that they had a chance to get that third spot."
"
I was just really worried about the team, I wanted to know what they placed."
— Pluma Pross
Held at Glenwood Lake Park on Thursday, Oct. 18, the state qualifying meet began at 4 p.m. with the girl's race. 10 teams were in attendance, including Harlan, ranked sixth, and Glenwood, ranked seventh. Atlantic went into the meet ranked 13th and Gilbert was listed on "Teams to Watch." Opening up with a strong start was Taylor McCreedy, keeping a steady second place position through the finish in 19:14.78. McCreedy finished fifth at the state qualifying meet last year, held at the Atlantic Golf and Country Club. "I feel really excited to go back to Dodge and see how much more my time can improve," McCreedy said, hoping to place in the top five or ten at the State meet. Next for the Trojans was Pluma Pross in eighth place and Karsyn Rush in 15th, each securing an individual qualification. Pross said she didn't expect herself to place that high and had "tears of joy" after her finish. "I was just really worried about the team, I wanted to know what they placed." Qualifying as an individual has always been a goal for Rush and she knew she just had to "run her race." After realizing that she was in a position to place, Rush said, "My stomach started turning but I knew I could do it because I had to for my team."
Back-to-back finishes from Addie DeArment and Ashley Wendt in 22nd and 23rd brought the total team score to 70 points. With Madison Botos in 28th and Katie Saluk in 30th, all seven Trojan runners finished within the top 30. "Our order on the girls side was different than it has been and there are a lot of different combinations so that was unique for us," Vargason said.
Harlan took the district title with 58 points while Atlantic and Glenwood both tied for second with 70 points. The Trojans lost the tiebreaker by a difference of just one point, still earning a solid third place and a trip to State. "We've all practiced all year long and that was all of our goals so that was awesome," Rush said. Creston, the fourth-place team, was 30 points back from the Trojan girls.
Reliable lead runner Jalen Petersen finished fifth in a time of 16:58.35, meeting his expectation of top six. He said running conference at Glenwood the previous week helped, but still tweaked his strategy for the race. "I wanted to push a little faster in that first mile even though I tend to go out slower," Petersen said. Looking forward, he hopes to go top 20 at the State meet. Evan Brummer, always improving as well, also finished in the top 10 with a ninth-place spot. "I just wanted to focus on staying with the other kids that were probably going to be up there with me." Finishing 14th, Bradley Dennis was the third and final Trojan to qualify as an individual. Due to a torn ACL, Dennis was unable to compete in the 2017 season and said, "It was definitely a long process but it feels good to know that I'm back to where I was, if not close." Crossing the line and knowing he had qualified was a "relief."
"
After hearing what place my teammates got I was super optimistic."
— Evan Brummer
Freshman pair of Cooper Jipsen and Zane Berg were key scorers for the team as the fourth and fifth runners and finished 28th and 31st. Ethan Williams was next for the Trojans in 48th place and Aybren Moore finished 54th.
The Trojans boys were joined in competition by the number one ranked boys team in 3A, Gilbert, and Glenwood ranked 15th. Coming as no surprise, Gilbert boys were the district champs with an impressive 32 points. "After hearing what place my teammates got I was super optimistic," Brummer said. The Trojan boys edged out Glenwood's 89 points with 87, taking second place by a small margin of just two points with three boys earning individual spots as well. "I was cheering so loud I felt like I was getting dizzy because I wanted the boys to go just as bad," Rush said. Knowing that he'll be returning to the State meet with his team, Petersen said, "Being able to walk the course with them, stretch with them and then run with them and see them at the finish line will be a good experience."
Looking towards the State meet, Vargason expects the teams to go out and have their best run of the season. "I don't think we've had a meet yet where all seven runners have run their best in the same race so hopefully we've been saving that for State," Vargason said. While he doesn't have any specific placings in mind, he wants everyone to run the best that they can and "the placings will take care of themselves."
The Trojans will head up to Fort Dodge on Friday and run the following morning, Saturday, Oct. 27th at Kennedy Park and Lakeside Golf Course.

About the Contributors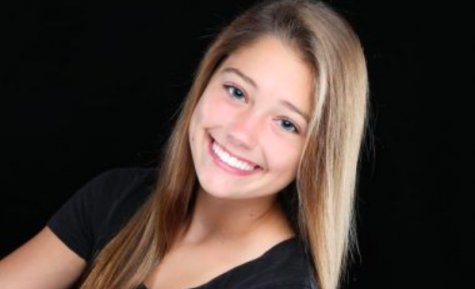 Ashley Wendt, Lead Editor
Journalism is a family affair for the Wendts, as Ashley Wendt's siblings got her involved in Journalism. Her brother Trevor was the first to join and...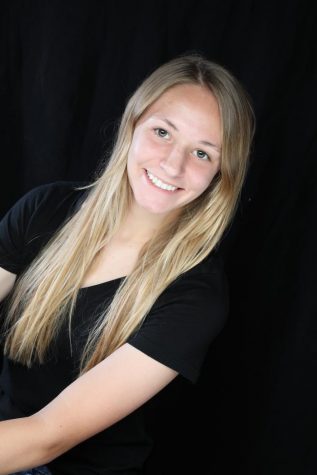 Halsey Bailey, EON Anchor, Business Manager
Halsey Bailey is a junior at Atlantic High School. She is a business manager for AHS Journalism as well as the Fine Arts Anchor for Eye of the Needle....