Digging for Details about FAFSA
FAFSA stands for Free Application for Federal Student Aid, and is an important factor in many students' lives after high school.
As the school year progresses, many students may have been hearing the acronym FAFSA being used quite frequently. FAFSA stands for Free Application for Federal Student Aid and is required to be filled out in order for anyone seeking a higher education in the United States to receive federal, state and college aid, such as grants, educational loans and work-study programs. This includes those attending public and private universities, career-track programs, and undergraduate and graduate degrees.
FAFSA is free to file and opens on October 1 of the year before applicants will be attending school. Applicants are eligible for more federal aid programs the earlier they are applied, and state and school-specific aid programs may have earlier deadlines. The form needs to be re-filed each year the student is in school, even if financial situations haven't changed. It should take less than an hour to complete the form as long as all necessary paperwork is available.
In order to apply, students can visit fafsa.gov to begin the process by creating a Federal Student Aid ID (FSA ID). The FSA ID is considered a "legal signature" to confirm your identity and is unique login information used to access the US Department of Education website. After following the directions on the website, it will take one to three days for the information to be verified. After verification, applicants should receive an email to begin the FAFSA form. For those that are considered "dependent" students, parents are also required to create a separate FSA ID.
Dependency status is based on certain factors. More often than not, most applying will be considered dependents. A person is considered a dependent student if they are under 24 years old by December 31 of the school year they are applying for, attending an associate's or bachelor's degree program, or unmarried with no children or dependents of their own. Independent students are categorized by factors such as turning 24 or older by December 31 of the school year they are applying for, attending a master's or doctorate degree program even if they are under 24, married or separated but not divorced, supporting children or dependents of their own, a veteran of the US Armed Forces or currently serving in active duty, or an emancipated minor.
The 2019-2020 FAFSA consists of student demographics, school selection, dependency status, parent demographics, financial information, signing and submitting, and confirmation. Each section asks related questions regarding personal information and preferences.
According to https://blog.prepscholar.com/what-is-fafsa, the necessary financial information includes "parents' previous year's adjusted gross income, government aid, untaxed income, and any other financial benefits." This includes records of any income, such as W-2 forms from a job and untaxed income such as child support, interest income, pensions and veteran non-education benefits. Records of savings and checking account balances will also be required as well as any other assets the applicant might have.
A social security number will have to be provided, as well as a driver's license number. Applicants will also be asked to add a list of schools of interest, regardless of whether or not they have applied or been accepted to said schools. This list can comprise of up to 10 schools, each of which will receive the financial information after the form is completed.
The amount of financial aid received relies on multiple factors. First, the Cost of Attendance (COA) is determined at the school(s) of choice. According to moneyunder30.com, "the COA includes tuition, fees, and room and board. It adds the cost of school supplies, transportation, and other factors such as costs related to a disability." After the COA is determined by financial aid officers, an Expected Family Contribution (EFC) is calculated. This regards information such as income and assets, family size, number of family members in college at one time, state of residence, etc. and is used to by the financial aid office to establish the amount of need-based aid using a formula: Cost of Attendance (COA) – Expected Family Contribution (EFC) = Financial Need. Pell Grants, Direct Subsidized Loans, Supplemental Educational Opportunity Grants and federal work-study are all examples of need-based aid that can be received.
All in all, FAFSA can seem like a daunting task but it is important to apply as soon as possible. For more information, visit https://studentaid.ed.gov/sa/fafsa.
Leave a Comment
About the Contributors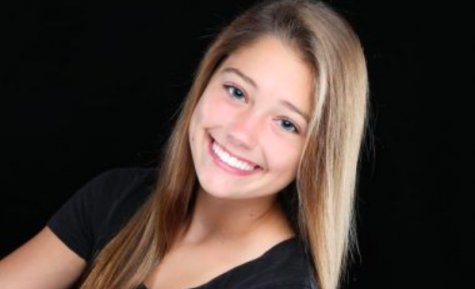 Ashley Wendt, Lead Editor
Journalism is a family affair for the Wendts, as Ashley Wendt's siblings got her involved in Journalism. Her brother Trevor was the first to join and...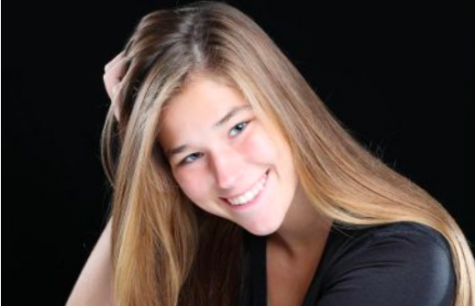 Erin Wendt, Business Manager/Editor
Serving as a lead editor and one of the business managers, senior Erin Wendt has been involved in journalism since the beginning of her sophomore year....