Atlantic Hosts Trojan Invitational
The Trojan Invitational featured competitive teams and many ranked individuals.
Hang on for a minute...we're trying to find some more stories you might like.
With 667 individual runners and over 20 different teams competing at the Trojan Invitational, it was a busy day at the high school this past Thursday, Oct. 4. Several ranked teams were in attendance, including six for varsity boys and seven for varsity girls with the Atlantic girls being one of them. The boys' team had previously been on "Teams to Watch," but were no longer listed going into the meet. The girls were ranked seventh in 3A along with fellow Hawkeye-10 schools Harlan (#2, 3A), Glenwood (#5, 3A) and Shenandoah (#13, 2A). The Glenwood boys were the only ranked Hawkeye-10 participant at the invitational as #13 for 3A boys. Following the meet was a fall sports cookout with food donated from Hyvee.
The varsity girls race kicked off the meet, beginning at 4 p.m. Taylor McCreedy, ranked sixth individually for 3A girls, finished third overall just nine seconds behind Janette Schraft of Glenwood, ranked third in 3A, and Peyton Pogge of Tri-Center ranked second in 1A. Next for the Trojans was Pluma Pross in 28th, closely followed by Maddie Botos in 31st, Ashley Wendt in 33rd and Karsyn Rush in 36th with only 14 seconds separating the four runners. 14 seconds was also the difference between Rush and Katie Saluk, the sixth runner for Atlantic in 46th place and Addie DeArment quickly crossed four seconds behind Saluk in 49th. As a team, the girls finished fifth out of 20 teams with a score of 131 points.
Individually ranked 30th for 3A boys, Jalen Petersen led the Trojan pack with an 11th place finish. Also finishing in the top 20 was Evan Brummer in 19th place. After Brummer came Bradley Dennis in 52nd, Zane Berg in 75th and Cooper Jipsen in 88th for a total of 236 points and eighth place for the boys' team. Ethan Williams and Nathan Brockman crossed the line just 3 seconds apart, with 121st and 123rd place finishes.
As for the varsity teams, head coach Dan Vargason said they finished about where expected but "left a couple points out" in the races. According to Vargason, the boys had the ability to place anywhere from sixth to ninth, or even tenth, so eighth place was a reasonable finish but he would've liked to see the boys beat ADM. On paper, the girls could've placed anywhere in the top six considering the competition. Vargason said, "We didn't run poorly but if you don't run your best on a given day with a highly competitive field you miss out on a few points."
The invitational was a good opportunity for the Trojans and other teams to get the feel of a big meet with good competition before districts. "Now we should be able to run with a little more confidence," Vargason said. District assignments are still unknown but should be released by the end of this week.
The JV girls finished fourth out of 12 teams, totaling 115 points. Led by Abby Altman in fourth place, Heidi Williams and Kelsie Siedlik followed in 24th and 25th. Corri Pelzer and Erin Wendt finished just four seconds apart in 39th and 41st.
With 229 individual runners, the JV boys had quite the race. Aybren Moore was first for the Trojan pack in 18th place, with the next runner being Tyler Roenfeld in 45th. Ben Andersen finished 82nd overall, Clayton Jipsen 89th and Caleb Spurr 98th to give the boys a score of 253 points, which was good for eighth place. Jackson Mullin was the last Trojan to finish in the top 100 in 99th place, with a one-second gap behind Spurr. Alex Sampson marked the end of the top seven JV boys in 102nd place.
Vargason said the meet was "a big blur" between getting the course set up, making sure everything went well and getting each team prepared to race. This was the last regular season meet for the Trojans before conference and districts, and he said, "It was good to get to run at the high school one last time for our seniors."
The Trojans look to run the Hawkeye-10 meet at Creston on Thursday, Oct. 11 with another meet for JV just two days later in Missouri Valley on Saturday, Oct. 13.

About the Writer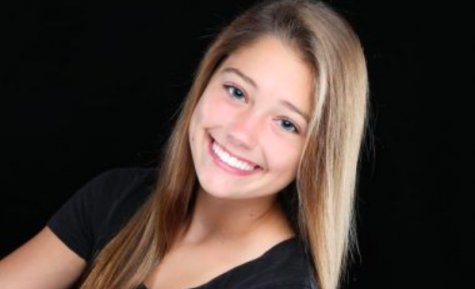 Ashley Wendt, Lead Editor
Journalism is a family affair for the Wendts, as Ashley Wendt's siblings got her involved in Journalism. Her brother Trevor was the first to join and...