Two Runner-Ups for Trojans at Shenandoah
Taylor McCreedy and Jalen Petersen both finished second in their respective races.
Hang on for a minute...we're trying to find some more stories you might like.
After a harder week of training, the Trojan cross country teams traveled to Shenandoah on Thursday, Sept. 27th to compete and see where they stand with other Hawkeye-10 schools before the conference meet on Thursday, Oct. 11. Head coach Dan Vargason said he knew the teams weren't going to run their best but wanted to see how each runner can "fight through being tired and still be competitive." Nonetheless, he was still pleased with how the meet went and how hard the runners worked "despite being tired."
On the boys side, JV placed fifth and varsity finished fourth with a runner-up finish by Jalen Petersen in 16:09.41. Evan Brummer followed for the varsity boys in 18th place with Bradley Dennis coming next in 28th. Cooper Jipsen and Zane Berg finished 37th and 44th to round out the scoring runners with 129 points. A 61st place finish from Ethan Williams and a 66th place finish from Nathan Brockman marked the end of Atlantic's varsity.
Lead runner for the JV boys was Aybren Moore, finishing 11th in 18:52.65 at his first meet of the season. Each of the top five scoring runners placed in the top 40 with Caleb Spurr in 24th, Alvin Nantz in 27th, Clayton Jipsen in 33rd and Tyler Roenfeld in 40th to make the total score 135 points. Sixth and seventh runners for the JV boys were Isaac Altman in 44th and Jackson Mullin in 50th.
Like Petersen, Taylor McCreedy also secured a runner-up finish for the varsity girls in a time of 18:11.05. All seven varsity runners finished in the top 30 with the scoring five in the top 25. Madison Botos was the second runner for Atlantic in 11th place, with Karsyn Rush following in 14th and Ashley Wendt in 17th. Pluma Pross was the fifth scoring runner in 24th place and the girls finished with a total of 67 points. Just three seconds behind Pross was Katie Saluk in 25th place and within another seven seconds came Addie DeArment in 28th.
"
We need to correct any form or deficiencies that we have."
— Dan Vargason
With 51 points and a second place finish, the JV girls had another identical placement to the varsity team. Coming in first for the team with a time of 21:09.17 was Abby Altman in fifth place, breaking up the almost perfect score from the Glenwood JV team. A back-to-back finish from Kelsie Siedlik and Heidi Williams in 9th and 10th was soon followed by another from Corri Pelzer in 15th and Erin Wendt in 16th. Shortly after was Halsey Bailey in 18th, with all six JV runners finishing in the top 20.
According to Vargason, a big focus of the races was maintaining good form and technique, especially on hills. "With it being the end of the season we need to correct any form or deficiencies that we have before we get to Hawkeye-10 or districts," Vargason said.
The Trojans will be hosting their last regular season meet at home on Thursday, Oct. 4 on the high school grounds.

About the Writer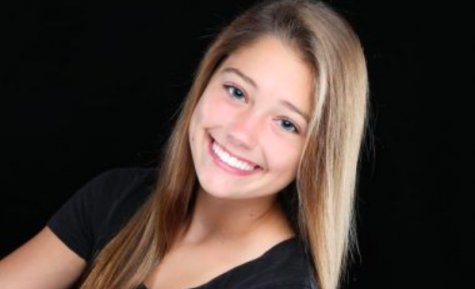 Ashley Wendt, Lead Editor
Journalism is a family affair for the Wendts, as Ashley Wendt's siblings got her involved in Journalism. Her brother Trevor was the first to join and...