Media Center Status Yet to Be Determined
After the retirement of former librarian Ginger Bechtold, the media center situation has been under consideration.
This school year there has been speculation as to what is going on with the AHS media center. As of today, another librarian has not been hired and there will not be any more books purchased for the media center.
According to the Iowa Department of Education, a professionally trained librarian plays a very large and essential role in a student's academic success. In 2006, the Iowa Department of Education established "a requirement that each school district in Iowa employ a qualified teacher librarian and have in place an articulated, sequential K-12 library program."
If there is not someone in the media center, AHS principal Heather McKay said to send printing to the office or ask for the media center to be unlocked if it has already been sent there. According to McKay, they have to review how the space is being used before they do anything with it. "I do not like the current state of the library because it limits usage with certain students who have strict schedules," said junior Hana Holtz.
Superintendent Steve Barber said, "I think we're at a time where we need to reflect on how the media center plays on the education system." Deb Burton, an 8th-grade literacy teacher, is working towards becoming a trained teacher librarian. Her focus will be more on the middle school than the high school as she will spend most of her time there.
Junior Chloe Davis said she thinks the library should always be staffed so students can check out books or make-up tests. If books are needed to be checked out, Mrs. Schlake will be in the media center during first period and Ms. Kirchoff will be there during the rest of the morning class periods. During fifth period, Mrs. Franken will be available. However, junior Erin Barrick said, "I feel like people don't use the library to check out books. Libraries are becoming obsolete."
Other districts in the conference have similar situations. For example, none of the Harlan schools have librarians and other school districts have just one.
About the Writer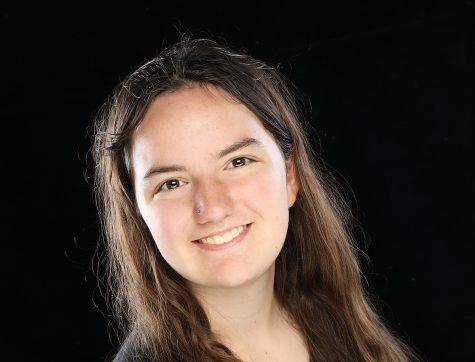 Grace Clay, AHS Needle Editor
Grace Clay is an editor on the AHS Needle journalism team. Clay mainly writes reviews, but this year she has "branched" out and begun writing cross...