Meet a State Champ: John McConkey
McConkey is the seventh State champion in Atlantic-CAM's history.
All aboard the Panther Train as things get chugging along for senior John McConkey, future wrestler at the University of Northern Iowa. Becoming the 2A 285-pound champion was the final accomplishment for McConkey as an Atlantic-CAM wrestler, and he said it gives him more confidence leading into the off-season before his college career begins.
Contrary to what one might think, McConkey has only been wrestling since he was in eighth grade, originally participating to get better for football. He said the first few years were a "struggle" because the other wrestlers had been doing it their whole lives. It took some time for McConkey to get adjusted, but after having some success during his eighth-grade season he "felt pretty good about it."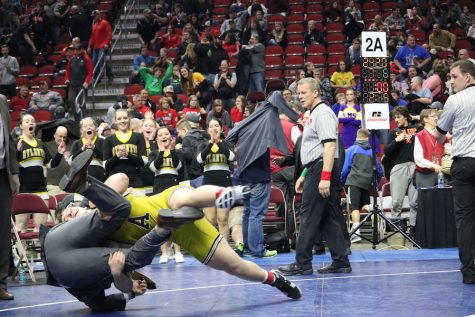 However, the transition to high school level wrestling presented its own challenges. McConkey said, "When I got into high school, it was a whole different kind of thing and my freshman year I really struggled." Wrestling still wasn't a passion for him, and it didn't become one until after 10th grade when he began to take things more seriously. As a sophomore, McConkey placed eighth at State. He said he felt like he could push himself to do more, and going into his junior year he was ranked somewhat in the middle. "I wasn't really a favorite to win State my junior year."
McConkey said he was passionate about wrestling during that time, but he still hadn't fully decided what he wanted to do in the future. The turning point of this decision was the ADM Invitational. "I just lost a stupid match and I got third. I guess from that point on I kind of turned everything around and I won every tournament that year, except obviously State," said McConkey.
"
He's just one of those guys that your day gets better when you're around him."
— Chase McLaren
In the off-season, McConkey participates in SWIFT wrestling and also travels to other schools such as Underwood for extra training. He continues to lift and run and works out with the assistant coaches when he has time. Junior Chase McLaren has been wrestling with McConkey for four years and said he is very hardworking. "He's always trying to get better," said McLaren.
Outside of the wrestling room, McConkey can be found hanging out with his friends and cracking jokes. "He's just one of those guys that your day gets better when you're around him," McLaren said. The two have made many memories together, especially during the three trips to State they have shared.
Senior Trevor Wendt also has his fair share of good memories with McConkey and said, "He's a pretty charismatic guy. We have a lot of jokes." Wendt first met McConkey in middle school, and they have been good friends since seventh grade.
"
It's something that no one can ever take away from me."
— John McConkey
Going into the State tournament, McConkey said he felt confident. He didn't look at the rankings much because "they don't really matter at the end of the day." As the final match came to a close, he said he felt as though he had controlled the match from start to finish and knew that all of his hard work had paid off. "It feels good to cap off my high school career that way," said McConkey. "It's something that no one can ever take away from me."
Leave a Comment
About the Contributors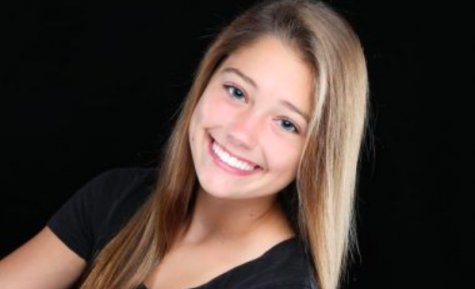 Ashley Wendt, Lead Editor
Journalism is a family affair for the Wendts, as Ashley Wendt's siblings got her involved in Journalism. Her brother Trevor was the first to join and...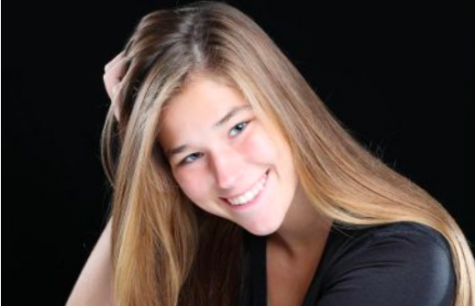 Erin Wendt, Business Manager/Editor
Serving as a lead editor and one of the business managers, senior Erin Wendt has been involved in journalism since the beginning of her sophomore year....