AHS Hosts SWIBA Honor Band
Top musicians from Southwest Iowa gather to perform at AHS.
Hang on for a minute...we're trying to find some more stories you might like.
The Southwest Iowa Band Association (SWIBA) Honor band held their concert here at AHS on Jan. 15. Seven students from Atlantic were accepted and performed with a total of 180 other students from around Southwest Iowa. The bands are separated by grades. Consecutive grades like freshmen and sophomores play together while juniors and seniors play together. Making the total number of students in each band about 90.
The difficulty of being accepted into SWIBA and other honor bands depends on the instrument a student chooses to play. However, for every instrument a student plays, they need to have two etudes prepared and know major and chromatic scales. "Typically Atlantic has five to 15 kids every year," Band teacher Jarrod O'Donnell said. Having at least 10 students is more common. This year, Freshmen Nate McLean and Lex Somers were accepted for the 9/10 band, playing the alto sax and tuba respectfully. For the 11/12 band, seniors Rebekah Hallman, Emily Saeugling, Charity Williams, Josh McLean, and junior Katie York were accepted. Hallman, Saeugling, and York all played the clarinet while Williams plays the horn and Mclean plays the euphonium.
Students are eligible to audition for SWIBA for six years. Hallman was accepted five out of the six years and she did not audition her first year. Junior Katie York has been accepted every year she has been eligible, giving her the longest acceptance streak. Freshman Lex Somers has also been accepted every year. Hallman, York, and Somers all recommend practicing enough to be comfortable with the music and scales.
O'Donnell, Hallman, York, and Somers all recommend students trying out for SWIBA and other honor bands. "It's a great way for kids to meet new people," O'Donnell said. He also believes that student that participate in honor bands gain a wider appreciation and become better players. Hallman said, "It's always enjoyable to do it again and meet new people." York said this year was interesting because she was able to play a piece that the director wrote. She connected with the director because he also plays the clarinet. Hallman, York, and Somers a feel that the concert was a success. Hallman said, "The audience seemed to really enjoy it and gave us a standing ovation."

About the Writer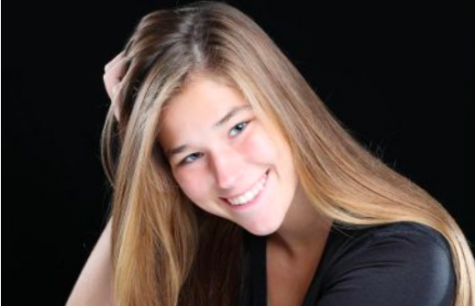 Erin Wendt, Business Manager/Editor
Serving as a lead editor and one of the business managers, senior Erin Wendt has been involved in journalism since the beginning of her sophomore year....