AHS Students Participate in Scouting
Hang on for a minute...we're trying to find some more stories you might like.
Scouting is a program offered in many countries and has been around for over 100 years, yet many people don't know much about it. The scouting movement started in 1908 by a man named Robert Baden-Powell. "On a whole, scouting organization still pertains the basic values and ideas that Powell put in place over 100 years ago. Along with that scouting has proved to be a logo institution that has shown to be quite capable of adapting and moving forward in society. It's not stuck in the old ways, it's making great strides in staying relevant, not only in the lives of those involved, but as society as a whole," said Randy Fields an Eagle Scout and Order of the Arrow Advisor
Sue Petersen said,"I was a Girl Scout, before that it was called brownies" Along with her being a Brownie Scout her children were in Boy Scouts. Petersen said, "Boy scouts is survival skills and teaches community service and appropriateness."
There are ten boy scouts that attend AHS and two are Eagle scouts. Caine Page, an Eagle Scout that has been involved with scouting for seven years, said "I'm in scouting to be a leader to the new boys, and to gain experience with each merit badge." Page also said that scouting has offered him many opportunities like OA, National Youth Leadership Training and camping.
Fields said that his opinion on scouting is that "it is an amazing thing for a young man to be involved in. You share your own personal beliefs such as honor, loyalty, the life you live. Its an organization that gives people the experience to view the outdoors. It is a good place to make friends, become adults, and is one heck of a networking tool." Fields also suggested that It's never too late to join scouting.
Noah Vandevanter a Life Scout and five year member of the Boy Scouts said that scouting has helped him by being kind and courteous and friendly. Vandevanter also said, "Scouting is very good and helps out the the community by giving food and donating toys to those in need."

About the Writer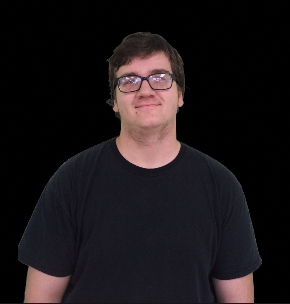 Lucas Behrens, Editor
Lucas is an editor for the broadcasting class and creator of the Trojan Minute. The Trojan Minute is a short video segment to help students get to know...