AHS Adds Competitive Freshmen to the Wrestling Team
Hang on for a minute...we're trying to find some more stories you might like.
Winter is just around the corner which means Atlantic wrestling is back in full swing. "We are excited as a staff for the new year. We have some returners who have a lot of varsity experience and very high individual goals. We have some new faces that are going to get their opportunity to earn varsity mat time. It should be fun to see the team grow and come together during the season," head Atlantic/CAM wrestling coach Tim Duff said. Who are these new faces, and how are they preparing for this years wrestling season?
The 2017 Atlantic freshman class consisting of Joe Weaver, Steele McLaren, Colin Mullenix, Payton Fewson, Cael Pulido, Bodie Johnson, Collin Clarken and Devin McKay have "a ton of potential,"  according to middle school wrestling coach Chase Roller. He said, "You'll see a few of them in the varsity line up. Definitely have some state medalists in the group by the time they graduate." He also claims that so far the transition has gone rather smoothly saying, "Right now it's been a fairly smooth transition. Most freshman kids that are wrestling this year didn't play basketball so they were in the wrestling room the first half of the year and got acquainted with Duff's coaching style."
Duff said, "Freshmen have to transition to the physicality of high School wrestling and build stamina to handle the longer length of matches. We are really interested to see how they progress this season." Assistant coach Tucker Weber contributed saying, "Conditioning wise practice is tougher, it gets you in better shape from longer matches."
Practices and wrestling aren't the only hardships the freshman face. Whether cutting weight or not, all of them claim they are trying to eat healthier. No heavy meals, lots of fruits and vegetables, and no candy, pop or any other sugary food.
The freshman wrestling class however find these challenging demands and higher expectations to make the sport fun and enjoyable. "It's pretty good, practices are challenging but fun," Colin Mullenix said. Devin McKay agreed saying, "I like it. It pushes and challenges me."
The coaching staff hopes to maintain a high level of participation out of this freshman class, and are wanting to see them all out on the wrestling mat for 3 more years. Weber said, "I think they're a very good group. We're going to try and get them back out, they have a great opportunity."
You can visit the Atlantic/CAM wrestling website to find out more information on this years team, including schedule, roster, calendar, social media links, link to the Hawkeye Ten website, athletic forms and apparel forms.


About the Writers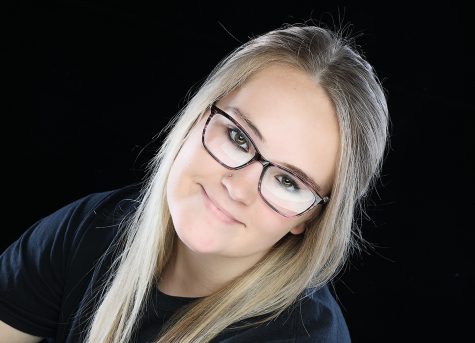 Emma Templeton, Yearbook Editor in Chief
Senior, Emma Templeton is the lead editor of the yearbook. Her job is to make sure that all of the editors are on the same page, she creates templates...