Injuries Impact AHS Athletics
Hang on for a minute...we're trying to find some more stories you might like.
After tearing his ACL and meniscus during an AAU basketball game, Bradley Dennis became a part one of the 2 million high school athletes injured each year. Although Dennis's injury was pretty serious, most are just simple ankle sprains according to the school trainer Andy Niemann. Niemann is the school athletic trainer and has been a trainer for just over six years now. Niemann oversees every injury that takes place during school athletics, and also helps rehab the injured athletes. Niemann said he has seen very few serious injuries in his six years of working. The most serious of which being a broken tibia bone which required to have a rod placed in the athlete's leg. Niemann said he's "happiest when he has his athletes leave his care being 100 percent."
After the arrival of new weights coach Ryan Henderson and his new workouts, injuries have been going down in AHS athletics. Volleyball coach Emma Bireline had no serious injuries over the season. She said, "I think lifting with Henderson really helped." Niemann also said that lifting helps athletes avoid injuries. Over the summer, Niemann also help coach Henderson with the lifting program.
Not only do injuries effect the athlete physically, but it also affects them mentally. When Cyle Renaud was injured during football with his third concussion, he said he was "very depressed." Renaud will not continue to play football throughout his high school career and has to be careful playing basketball now due to his concussions.  Freshman Colin Mullenix was also injured this football season when he faced an injury to the knee causing him to miss some playing time. He said, "My injury taught me how to face my challenges." Injuries have both mentally negative and positive effects to athletes. In Dennis's case, he said that he faced both. He said that it made him very depressed, but made him stronger mentally as well.
Dennis said his injury completely devastated him. He said he had high hopes coming into this year's Cross Country season, one of the three sports he participates in. Dennis also participates in basketball and track. Dennis was coming into the season as a former state qualifier and was ranked number one in the conference, meaning he was expected to win conference. Dennis said he was "excited to win conference," but this came to abrupt end after his ACL tear.  Dennis needed to have surgery to reconstruct his ACL and stitch his meniscus back together. After his surgery Dennis found out more terrible news, the doctors had found arthritis in his knee and told Dennis he may need a knee replacement by the time he is 40. Dennis's then began the long road to recovery. For over one month Dennis could not walk without crutches and began his six months of physical therapy.
After his surgery Dennis received more news from the doctors that if he was to tear his ACL again that could be the end of his athletics career. This has changed Dennis's mindset and attitude and has taught him to think differently. "You never know which race will be your last," he said. Dennis still has a chance to participate in track this year. He said that he has high expectations this track season, even though according to Dennis he will not be 100 percent better. Dennis has even higher expectations for next season in every sport and hopes to be back and better than ever.

About the Writer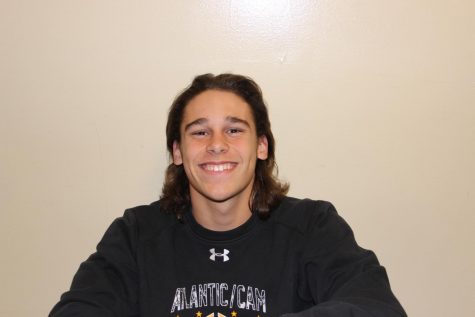 Cale Roller, Journalism Production Student
Sophomore Cale Roller is a member of the Atlantic High School journalism team. He is involved with three sports, including wrestling, football and track. His favorite sport is wrestling, which he does in both winter and summer, which takes up most of his free time. With the free time he does have, he hangs out with Jenna Pelzer and the HELO boys. His favorite move is "Kingpin," which he says is "the greatest cinematic film of all time."Roller has two brothers, Drake, who is in the Marines, and A.C., who is in fifth grade, according to Roller. As a sophomore, Roller does not know what line of work he wants to pursue yet. 
Written by Kylie Neal 
[caption id="attachment_24929" align="aligncenter" width="900"]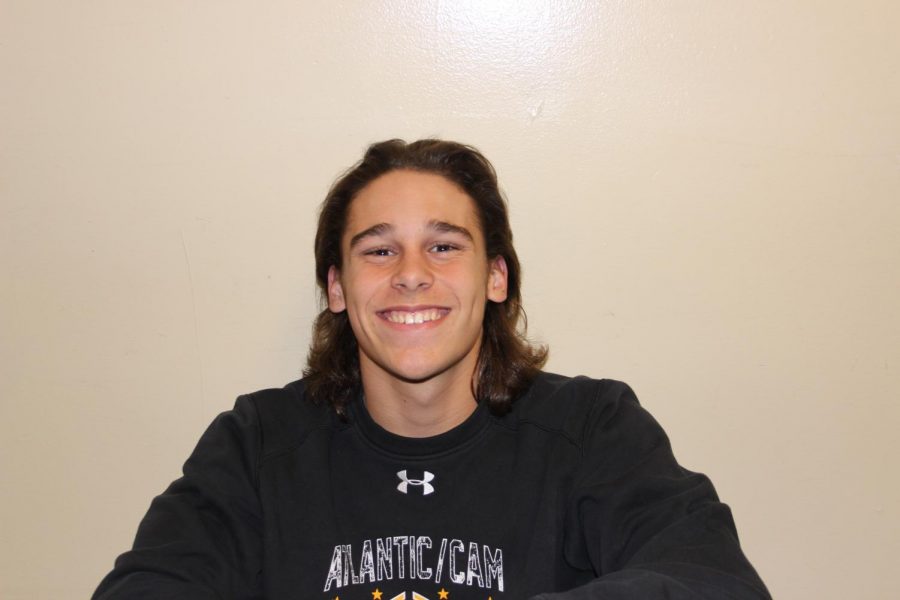 Cale Roller
JP Journalist[/caption]