New Coaches Impact AHS
Atlantic High School welcomes Vargason and Henderson as head coaches this year.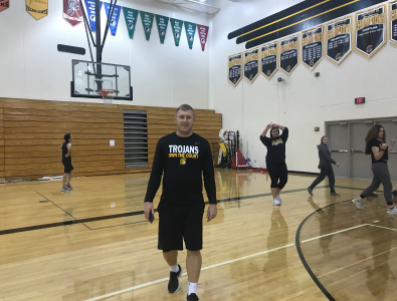 Hang on for a minute...we're trying to find some more stories you might like.
This 2017-2018 school year has brought new coaches to the AHS cross country team and girls track team. Former coach Paul Iekel resigned as the coach in both cross country and girls track due to another job opportunity. The search then began for new coaches.
Daniel Vargason was hired as the new cross country coach in the summer of 2017. Vargason said he had hoped to coach cross country, but when he got here there were no openings or opportunities. "I'm glad to have it now," said Vargason. He was an assistant coach for football when he first came to Atlantic which he thought was bizarre because he never played. He wanted to coach cross country because he simply likes running. He ran all through high school and college and he still runs.
"
One thing I was looking forward to with coaching cross country was to help with my temper a little bit. To help mellow out and just kind of find the fun in sports again"
— Vargason
With the simplicity of the sport, Vargason says it brings you back to reality.
Vargason says that he thinks his first year of coaching went well and he is happy with the way things went for the team. He says the team improved over the season and everyone got along and worked well together. Vargason led two runners to the Iowa State Cross Country meet this year, freshman Taylor McCreedy and junior Jalen Petersen. He hopes to get teams back to state for Atlantic in the future.
Tayler McCreedy is a freshman at AHS this year. She started running cross country her eighth grade year. McCreedy said it was really fun to go to state and she is happy with how she did. McCreedy placed 20th competing with a large number of competitive runners. Her thoughts were to "just try to get top 25 and after that whatever happens, happens." McCreedy says she liked Vargason's summer workouts to get ready before the season officially started.
Jalen Petersen is a junior at AHS this year. He made it to the State meet along with McCreedy and placed 67th. He wanted to live through the experience and just run, he wasn't focused on his placing or time. Petersen says he was always in the top 5 except for 2 meets and he never dropped out of the top 10 until State. "I think the upped mileage and more of a team feel with Vargason helped," said Petersen. At first, he didn't know what to expect coming into the season with a new coach and the two people he looked up to not running. Petersen always looked up to Phoenix Shadden, who graduated last year, and Bradley Dennis, who was out for the season due to a knee injury. "Last year I did it more for the team, but this year I focused more on myself as an individual," said Petersen.
Another new coach is Ryan Henderson, who was new to AHS last year as the weights training teacher. Henderson was hired this fall as the new girls track coach. He is excited to be the new coach and says being the head coach of a sport at the high school level has always been a goal. "To actually run a program from freshman to varsity is a big step for me," said Henderson. He has started winter workouts for girls not in a winter sport, but plan to do track. He thinks the girls will be able to get more accomplished working with the team rather than doing their own workouts. He feels that if you have someone holding you accountable, you will get more done. "Practices are going to be more incorporated with the boys teams trying to build more camaraderie between the boys and girls," said Henderson. Henderson said that if the girls keep working hard through the winter, have good work ethic, and give one hundred percent then he thinks the season will go good. One of his goals as a new coach is to get as many girls to the State Track Meet as possible.
"
To actually run a program from freshman to varsity is a big step for me"
— Henderson
Sydney Bean is a senior and has run track the past three years of her high school career. Since the track girls are lifting over the winter, Bean thinks that for this upcoming season the team will be more prepared and have a much better head start. Bean believes having a new coach will bring a positive effect on the upcoming season because they will be ready. She is excited about track this year because she feels that with Henderson's help she could meet her goals and maybe even exceed them. "Maybe I will go out with a bang and finish on a positive note," said Bean, with it being her senior year.
Sophomore Tayler Burg is another track runner. She ran track in middle school and as a freshman. "I think that since Mr. Henderson is the weights coach, his lifting workouts will not only make us stronger runners but hopefully improve (our) times as well," said Burg. She thinks the winter workouts will give the girls a chance, who aren't in winter sports, to get in shape. Burg feels that the upcoming season will go successfully and she thinks having a new coach will open new opportunities for the team to improve.

About the Writers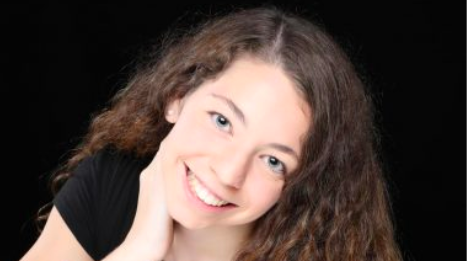 Grace Bruckner, Editor
Grace Bruckner, a junior at AHS, has been involved in cross country, track, journalism and AHS Fuel. Bruckner has been a journalism student for two years...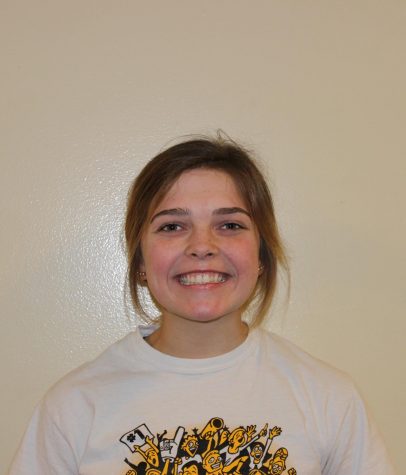 Kelsie Siedlik, Journalism Production Student
Sophomore Kelsie Siedlik is a journalism production student with an interest in broadcasting. "It makes me feel like I'm in charge almost," she said....