How Do You Unwind?
Hang on for a minute...we're trying to find some more stories you might like.
Stress, it is the monster that claws you really bad when it grabs you. It grasps behind the eyes and works its way into your throat, your heart, your head. But, how do you unwind?
Stress can make people feel really bad. Stress can cause people to panic and be nervous. According to American Psychological Association, stress can cause the muscles to tense up, make people breath harder and increase your heart rate. Stress is not something that can be removed from life because it is a part of life but it can be reduced by relaxing.
There are many ways to relax. If people work or do something for a long time, it is not good for their health, so breaks are needed. Taking breaks help reduce stress during work. Finding new hobbies or doing something new is a good way to relax like painting, photography, playing guitar or reading a novel. Playing outside like throwing frisbees and playing catch also helps. If the stress cannot be handled, the person can also ask someone that is trustworthy about the problem. "I like to just find a place outside and go explore. Hiking is very fun, there are some cool places that not many people know about." said junior, Joshua Rossell.
"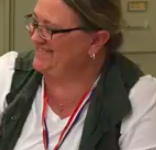 When I am stressed, I sit quietly and I relax myself from toes up to my head, do some math and all is well."
— Math Teacher Sheila Hayden
The AHS Mathematics teacher, Sheila Hayden said, "When I am stressed, I sit quietly and I relax myself from toes up to my head, do some math and all is well."
The website Psychcentral mentioned that when people are stressed they even forget to focus on the simple things like breathing, "We often forget to focus on the simplest, shortest (and one of the most restorative) activities available to us: our breath. Yoga teacher Anna Guest-Jelley suggested taking five deep breaths (when stressed)."  This website also mentions some other ways to unwind like taking catnaps.
For additional help with managing stress, see the guidance counselors or a teacher you trust.

About the Writer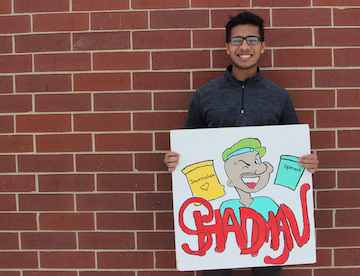 Shadman Ornob, JP Student
Junior journalism production student Shadman Ornob enjoys taking pictures for the Needle and looks forward to writing more stories during his time here at AHS. When he's not busy working in the JLab, you can find him shooting hoops on the basketball court. His favorite song is "Stereo Hearts." After high school, Shadman plans on...