Boys Soccer vs. Glenwood
Hang on for a minute...we're trying to find some more stories you might like.
"

Our coach and players both knew this was a very important game."

— Cale Pellett

On Thursday, the boys soccer team traveled to Glenwood to take on the rams. The rams have 3-4 seniors on their team, they also have a season record of 10-7. Last season the Trojans took the fall to the rams, 1-3.

The first half of the game was a defensive battle, the ball was being played on our side almost the whole time. The Trojans had a couple great shots but they only had one score by Eric Wieser.

During the second half of the game the Trojans came back strong, playing the ball like a team. The Trojans defence fought a tough battle, Glenwood had their first goal in the second half. The score was tied 1-1 through the rest of the half.

Moving into OT the Trojans fought till 0:43 seconds were left. This was where the rams had a shot and goalie Kyle Redinbaugh lost the ball and it scored the game winning goal for Glenwood.

Junior Cale Pellett said, "For the most part, we have been improving as a team and individually every game since the beginning of the season." Most of the improvement has been "learning to play with each other as well as practicing fundamentals. Knowing that we have never beat Glenwood in soccer, our coach and players both knew this was a very important game."

Pellett said Coach Williams reminded the players that Glenwood was one of the teams that would try to stand in the way between a conference title and making it to the State tournament. "After the game we were all pretty sad and felt defeated, especially knowing that we had a few key opportunities both in regular time and overtime to win the game," Pellett said.

About the Writer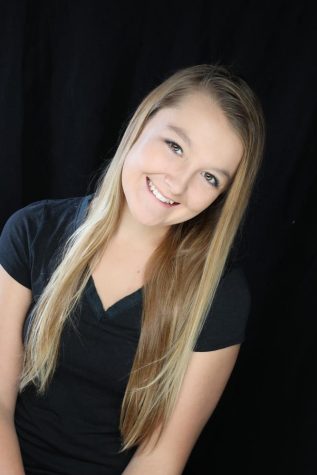 Mariah Cook, Yearbook Editor in Chief
Senior Mariah Cook is the head editor-in-chief of the yearbook department. She is most proud of the 2018 yearbook they are currently working on. "I'm...