Every 15 Minutes Impacts Students and Parents
The emotional experience taught juniors and seniors about the dangers of drinking/ texting while driving.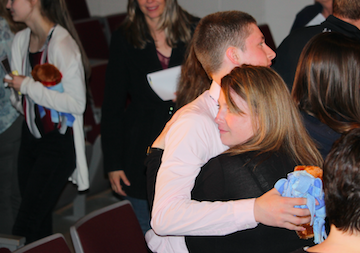 Hang on for a minute...we're trying to find some more stories you might like.
Every 15 minutes someone in the United States dies from an accident related to alcohol.   AHS held the Every 15 Minutes event last week to hopefully open the students' eyes about drunk driving.  The program has been presented seven times in Cass County, according to KJAN. This was the third time it brought a "real life" experience to the junior and senior classes of Atlantic High School.  The  event included a Grim Reaper who pulled people out of class every 15 minutes that "died," a staged drunk driving accident, and a mock funeral for the victims.  For many of the students the experience was "surreal."
Senior Bailey Schildberg said, "The people's personal stories made me realize that I will never pick up my phone while driving because it affects not only your life in so many ways but so many other people's lives."  Many students that were present at the funeral and accident were "very saddened" and emotional looking at their classmates.   
"
everyone will listen to their annoying protective parents to be careful, and be responsible."
— Jennifer Miller, mother of Damon Miller
The moment was so impactful that many parents were crying over their children and the reading of the letters during the funeral.  Jackson Eden's mom Cynthia Andersen said, "When I first started today I kept telling myself that it's not going to be real, but it feels real. It feels very real knowing he wouldn't respond to my texts."  
Andersen said she hopes the students will make better choices because "seeing all  the coffins made it very real."  Damon Miller's mom Jennifer Miller said she hopes that ""
 The parents tried hard to remember that the "funeral" was pretend but Miller's mom said, "What if it wasn't real? It's hard to pretend."
CORRECTION: An earlier version of this story incorrectly identified the number of times "Every 15 Minutes" has come to AHS. It has been presented three times:  in 2011, 2014, 2017.

About the Writer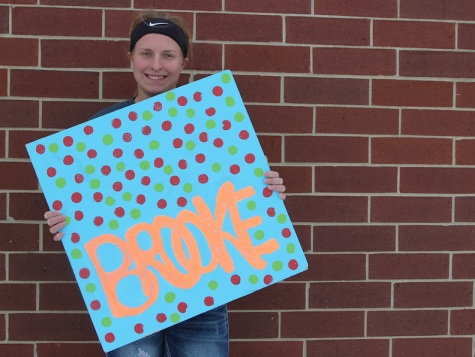 Brooke Newell, JP Student
Rain drop, drop top, Brooke Newell's gonna bop bop bop to the top top. When this senior journalism production student is working on her latest sports article, you can find her playing golf, softball, and basketball or participating in the National Honor Society or FFA activities. In journalism, she is looking forward to writing sports...