Welcome to AHS, Mr. Barber
Meet the new superintendent, Steven Barber.
Hang on for a minute...we're trying to find some more stories you might like.
Atlantic's  new superintendent Steven Barber was in the district Wednesday, March 15, for the first time since his acceptance of the position.
Barber said that the job offer at AHS was appealing to him because he believed his skill sets matched that of what the school was looking for. He his experience has taught him what works in education, and he wants to make a difference for more people.
Barber said AHS "felt like a pretty nice place to be" and he is excited to lead ACSD.
He would like students at AHS to know "I'm here for them," and that he is a student advocate. He wants students to feel as if they have lots of opportunities at AHS and that students should "embrace the high school experience." He emphasized that "it's very important for everyone."
While in high school himself, Barber was involved in FFA and was on the Minnesota State Dairy Product championship team. He was also an athlete. "I love the game of baseball," Barber said. He continued to play after high school on an ametuer team until he was 26 years old.
"
I want students to know that I'm here for them."
— Steven Barber
Barber is currently the superintendent of the George-Little Rock district. He noted some differences between that district and  Atlantic. Both communities are rural, and are "driven" by agriculture. George Little-Rock has 450 students in grades K-12, also the community sizes are different.
Barber says that he wants to give students a voice in AHS, and he believes that it's "very important to talk to students about their specific needs." He says that he wants to instill a sense of pride in the school, and start a culture where "kids feel as they are a part of the Atlantic School System and feel as though they are all an equal member."
When asked what Barber's dream job is, his answer is simple, "Atlantic of course."

About the Contributors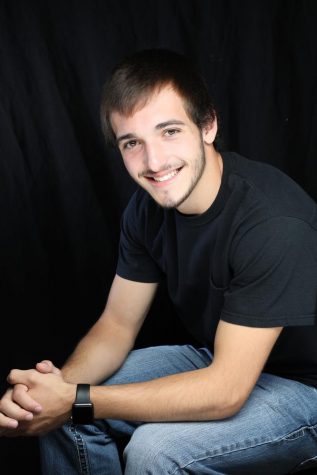 Zeke Whetstone, Tech Editor
Zeke Whetstone, also known as "dryrock," is a family man that loves spending time on the beach with his best friends and family. He looks up to his mom and dad because of "how hard they work to turn nothing into something and build a family around that."
Whetstone has a passion for track and football. His favorite thing to do is spend time with his best friend Cale.
He is a very active member of the AHS journalism team. He helps out the broadcasting crew as a tech editor, but does many other things and considers himself a, "versatile team player."
His favorite story of them all is the story he wrote about Eric Waldstein and the football team. Whetstone loves playing video games and is an avid collector of Pop Figurines. On top of that, he is a huge fan of the L.A. Chargers.
His future plans involve attending Iowa State University, and he hopes to be a walk on track star. Whetstone loves to sing but wishes he could be better because, "maybe more girls would like me if I had the pipes of an angel."
Whetstone has a passion for photography. He has been taking pictures his entire life. He owns his own camera and one of his hobbies includes going out and taking pictures for fun. Even though Whetstone is a very busy man with athletics and school he always finds time for friends and family.  
Profile written by: Cale Roller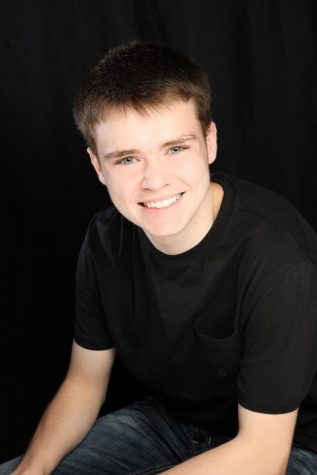 Kole Schmitt, EON Producer
AHS journalism member, Kole Schmitt is a producer for the Eye of the Needle. He said that the journalism project or story that he is most proud of was "probably the Christmas episode." He also likes to hang out with his friends during journalism class. Journalism is one of his favorite things in school, because he is involved with "nothing" outside of school. Even though Schmitt isn't involved with any extracurricular activities, he can "skateboard."
Schmitt said that he just likes to hang out with friends in the afternoon. "I'd never change how scared I get when I get in the car with McKayla," Schmitt said. Schmitt also said that the football team that he roots for is the "Atlantic Trojans." Schmitt said that he looks up to his mother, because she is inspirational.
"My family knows me best," Schmitt said. Schmitt described that his calming place that he goes to is his bedroom. Friends tend to call him "knowledgeable." Schmitt also describes himself as "friendly and bold." He also said that if he could eat only one food it would be "definitely shrimp fried rice." The last thing that Schmitt said that he has cooked was pot pie. "The wallpaper of my phone is of me and Zeke," Schmitt said. "If I could have one talent without effort, it would have to be, making a billion dollars overnight," Schmitt said.
Profile written by: Connor Church