Boys' Track Practice Starts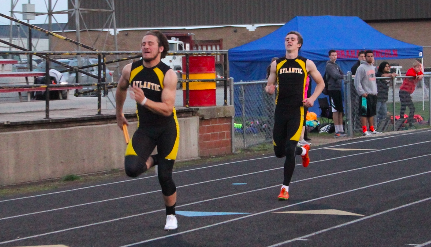 Hang on for a minute...we're trying to find some more stories you might like.
Yesterday the Trojan track team kicked off their season. Although head coach Alan Jenkins is not currently done with his basketball season, assistant coaches Jordan Mullen and Joe Brummer will run things until Jenkins can.
The boys made a goal sheet for the season and talked about things that they want to improve on. After that they did a light jog for a workout. The distance runners ran to the Whetstone Carwash while the sprinters ran to the middle school and back.
The Trojans have six runners returning that competed in the state track meet last year. They also return two medal winners as well. Junior Jaxson Eden placed sixth in the 1600, and junior Gratt Reed placed eighth in the 110 high hurdles.
Eden said, "I have big expectations this year and am looking for a state title." Mullen expects the Trojans to have successful year and thinks the team has a chance to place at the state track meet.
The Trojans' first outdoor meet is March 27 in Denison.