Number of Female Wrestlers Is Up Across the State
AHS digs deep Into the world of wrestling
Hang on for a minute...we're trying to find some more stories you might like.
"Treat (girl wrestlers) like it's anyone else. Don't be scared to do what you need to do," Atlantic High School assistant wrestling coach Tucker Weber said. Boys play football, girls play volleyball. Boys wrestle, but do girls wrestle?
Wrestling numbers for Iowa high school females have increased this season. In the 2016-2017 season there are 91 female wrestlers out, according to https://iawrestle.com/. Those numbers have gone up 38% from last year.
Junior Julia Smith from Griswold High School said she wanted to try something different. Smith participated in wrestling cheer before going out for wrestling. "I was on the edge about going out, but I wanted to push myself," Smith said. Smith said she believes everyone has been very supportive of her.
On June 23 of 1972 Title IX was created. This law states "No person in the United States shall, on the basis of sex, be excluded from participation in, be denied the benefits of, or be subjected to discrimination under any education program or activity receiving Federal financial assistance." By this law, public schools  must provide "equal athletic opportunity" to all students.
Sophomore 126-pound wrestler Chase McLaren said he does not like to wrestle girls because it is "awkward and you don't know where to grab them." McLaren mentioned that he has wrestled females six times and won all six matches.
Coach Weber said, "It can be a toll on a kid. If he loses to a girl, he won't want to continue because it will hurt his confidence." Weber said that he still coaches his boys the same because they are in the same sport as you are.
Head coach Tim Duff also said, "We don't give any special advice to our athletes when wrestling a female. It is still just a match and you have to go out and try to hit your holds."
Back in 2011 a 16-year-old from Iowa refused to wrestle a 14-year-old during the state wresting tournament. Joel Northrup forfeited to Cassy Herkelman because he "does not believe that it is appropriate for a boy to engage a girl in this manner." Northrup was ranked fifth in the state of Iowa. After losing a match he was eliminated from the tournament.
"We will coach any athlete that wants to listen and work hard, and hopefully help them become a better wrestler," Coach Duff said.

About the Writers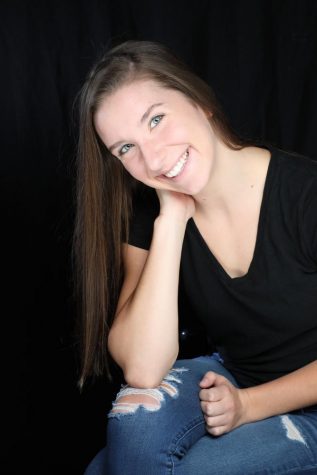 Taylor Hansen, Yearbook Editor
Atlantic High School junior Taylor Hansen is a yearbook editor on the Journalism team. "I really enjoy the people and the environment. I also love the...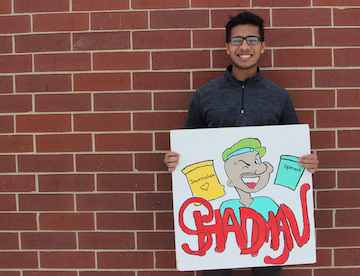 Shadman Ornob, JP Student
Junior journalism production student Shadman Ornob enjoys taking pictures for the Needle and looks forward to writing more stories during his time here...