Take a Look at the Freshman Boys' Basketball Team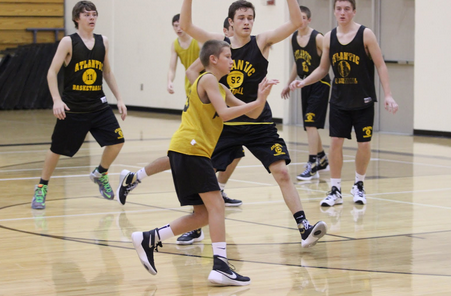 On Monday, Nov. 16, practice started for the freshman boys' basketball team. They were up early and at the gym by 5:45 to get warmed up. This year's freshmen team is much larger than in the previous years.
In middle school large numbers helped them out tremendously because they had many subs on the bench waiting to get in the game and compete when the starters came out to rest.
Last year's freshman team won five of the seven games they played. The freshman team this year looks to have as much as success as last year's team.
Freshman Basketball Practice