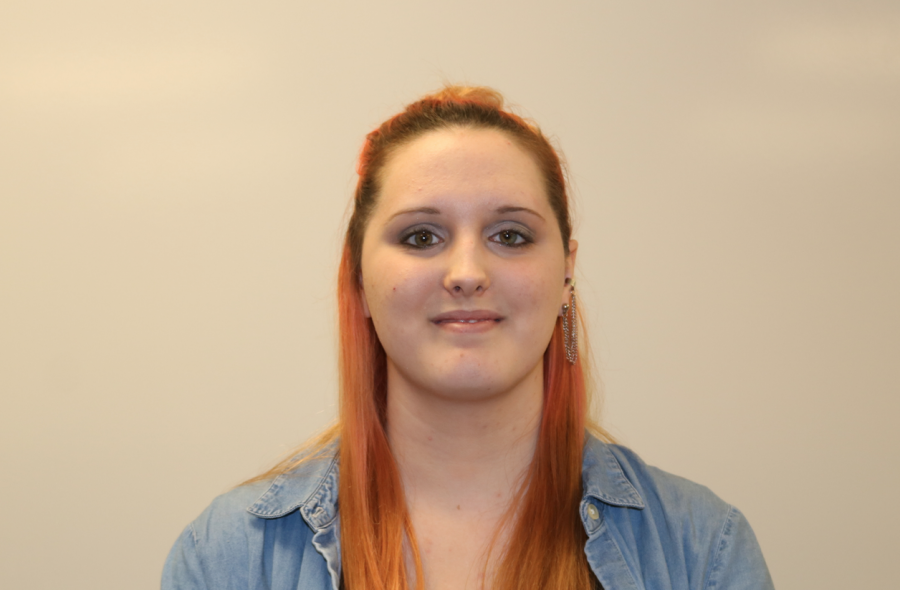 Junior Becca Folds has a newfound interest in journalism. Folds has always been fascinated with writing since a young age and likes scribing things that interest people. Writing and interacting with the student body is what Folds is looking forward to this semester as part of the journalism team. One of her most memorable experiences with the journalism class was "when I got to go to Iowa City with some of the Editors. I got to go to a cool convention taught by a writer from the Washington Post." She also likes meeting and talking with people in the journalism field.
Her pastimes include reading and drawing, amongst other art forms. "My passion would have to be wood-burning art. I don't have one right now, but when I get a new burning kit, I will start that up again. I like to read anything from history to Jane Austen," she said.
Folds has three older siblings and one younger sibling. Folds' older siblings' names are Jenna, Alisha, and Ryan, and her younger brother's name is Ayden. 
Story by Eleanor Greving
Becca Folds, Staff Writer
Jan 29, 2020

No Small Task: Small Engines Class

(Story)