FFA Achieves First State Officer in 42 Years
The Atlantic FFA chapter attended the State Convention and Leadership Conference to participate in various events.
Big things have been coming from the Atlantic FFA chapter with a successful three-day trip to the State FFA Convention and Leadership Conference over the days of Sunday, April 14 to Tuesday, April 16 in Ames, IA. The group of 12 included seniors Tyler Comes, Nathan Behrends, Katie York and Connor Pellett, juniors Tate DenBeste, Adriana Mendez, Corri Pelzer and Carli Henderson, sophomores Taylor McCreedy and Alyssa Derby, and freshmen Bryan York and Andrew Engler.
Thanks to a great performance from Comes, the Atlantic FFA chapter now has a state officer for the first time in 42 years. "I think it's a big deal for the chapter," said advisor Eric Miller. "It kind of shows our students what's possible; what's out there that they can achieve if they push themselves." Comes was balloted for Southwest State Vice President and beat out his opponents for the position after completing seven rounds of interviews, performing a speech, writing a paper and taking a multiple choice test in a matter of two days. "There's a lot of work that goes into it. There's a lot of questions but it was a good experience," Comes said. While going through this process, he was also preparing to compete in extemporaneous speaking and ended with silver in the event.
Comes has attended the State FFA Convention a total of four times and has only served on the nominating committee once in the past. This year was very different. "At first I didn't even think I was balloted," Comes said. However, after giving his speech he said he felt "pretty confident" that he would be elected. After the results were announced, Comes said he didn't even hear his own name. "I just heard them say Atlantic and I ran as fast as I could…I couldn't believe it actually happened."
Looking ahead, he also has a busy schedule. Training in Ankeny will take place for two days this week and more training will be necessary in the middle of May. He will also have many responsibilities within the Atlantic chapter as well, with chapter officer training and the fair. He is considering running for state president in the future as well but will wait to see how this year goes. "If it's something I want to pursue then I'll definitely do it," Comes said.
In addition to becoming the new vice president, Comes also earned his Iowa FFA Degree along with Behrends, which is the highest that a member can receive. Comes was also one of six selected as an Iowa Star Finalist in ag production out of 700 candidates, while Behrends and the rest of the farm business team of Mendez, Henderson and DenBeste earned silver. B. York and Engler each competed in the Greenhand test and earned silver and bronze, respectively. Henderson participated in job interview and earned bronze. "I think Carli and Tyler did an excellent job. They're in two highly competitive fields and they're very challenging, so I was very happy for both of them to finish as well as they did," Miller said.
York served as chairwoman for the auditing committee and DenBeste was on the program of activities committee as well. Pelzer served as a member of the courtesy corps and Mendez and McCreedy served as Atlantic FFA Chapter delegates.
Overall, Miller said he was pleased with everyone's performances and said, "I think everybody should join FFA and maybe you can give it a shot next year too."
About the Writer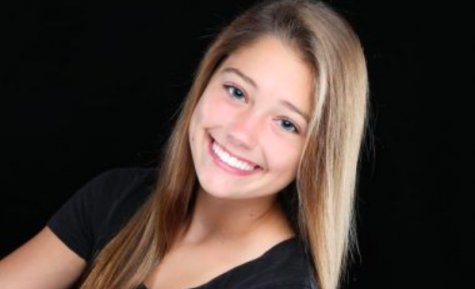 Ashley Wendt, Lead Editor
Journalism is a family affair for the Wendts, as Ashley Wendt's siblings got her involved in Journalism. Her brother Trevor was the first to join and...