Students Win Gift Cards After Mock Interviews
Five students were given $50 Subway gift cards for having the "best" interviews of the sophomore class.
This past November, sophomores in Randall Simpson's English class participated in mock interviews, with the goal for students to get practical experience for their future. Without prior knowledge, students also had the opportunity to win a $50 Subway gift card provided by Randy Watts. They were told of this prize after the interviews were concluded, and there were five total winners.
Cammey Klindt was one of those five, and she interviewed for a Registered Nurse (RN). Klindt chose this because her mother has two or three friends that are obstetricians, and she said she likes how everyone is always smiling. "I want to help someone start their journey, start their family," Klindt said. She also felt that she was selected for how happy she was. During the interview, she recalls being told she was a "ball of sunshine." When she found out she had won, Klind was very happy. "I was so pumped," she said. "I actually achieved something."
"
This is a launch pad for positive success in life."
— Randy Watts
The next winner was Trista Flathers. Flathers did her interview about a career related to early childhood. She was interviewed by Diana Williams, director of the Ann Wickman Center. "I've always wanted to work with children," Flathers said. She felt like her social skills were what helped her win, and was surprised when she learned that she had. "I didn't really believe it because I didn't think I was amazing enough to win. There were a lot of good people in my class who could have won."
When it came to Lia Lillard, she interviewed for cosmetology. Lillard was interviewed by Trisha Brosam, a good friend of her mother. She feels she was selected because she answered 50 out of 50 questions correct, but also felt like she got off track here and there.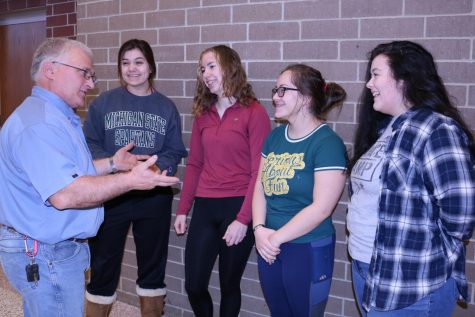 Medical examination was the career choice for Dazia Sorensen. "I want to make a difference in the world but I don't want to be a cop," she said. Sorensen felt she was going to win because she was confident in her interview due to past experience, and thought she did the best. She wouldn't change anything about her interview, and felt she did well answering questions but didn't have a lot to ask. Sorensen said her resources helped prepare her for the interview.
Hannah Carlson interviewed for an accountant position at Rolling Hills Bank & Trust. Carlson said she felt like she did pretty well on her interview, but since it was her first interview she knew it wouldn't be the best. "I hope to do better on the next interview, now knowing what I need to improve on." She thought that she was selected due to her calmness, which made it seem as if she was an experienced interviewee.
Simpson thought the gift cards were a good way to motivate students and show how much Watts cares for them. Watts mentioned how impressed he was with the students. There were over 40 businesses that interviewed close to 100 students. Each interview lasted about 20-40 minutes each.
Watts said he decided to do this because of the challenges that youth tend to go through, and thought it would be a way to help them in their future. "This is a launch pad for positive success in life," Watts said. He also suggested that people do something they love to do. "If you have a job that is not supporting your personal success, you need to get a new job," he said.
About the Contributor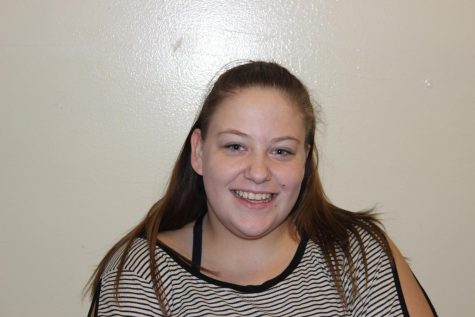 Hannah Anstey, Journalism Production Student
Junior Hannah Anstey enjoys the photography aspect of journalism, especially sports and musical events. She is also involved the Diversity show choir,...