Journalism Editors Meet with Superintendent
Lead editors Halsey Bailey, Sarah Schorle, Ashley Wendt and Erin Wendt, along with ahsneedle writer Hana Holtz, met with superintendent Steve Barber to discuss current topics at hand.
As part of an ongoing initiative to connect district issues with high school students, several lead editors for the journalism department met with Superintendent Steve Barber on Thursday, Dec. 6. Barber said he felt that students should know that "we are working on really trying to define what we want every graduate to look like when they leave Atlantic High School," and added that although students may not see the work that goes into making this happen, their efforts are being used to make sure each graduate is prepared to be successful in their life after high school.
DISTRICT GOAL FOR GRADUATING STUDENTS
These efforts include building relevant twenty-first-century skills while still incorporating traditional qualities of character and civility, which are "timeless in nature." Barber said that the goal is "to make sure that every kid that comes to Atlantic High School has dreams and aspirations to do something beyond high school and during their high school career."
SPORTS COMPEX PROPOSAL
Current plans to renovate various sporting complexes in Atlantic were also discussed during the meeting. Barber said that safety is a major concern with these plans as well as complying with guidelines of the Americans with Disabilities Act (ADA).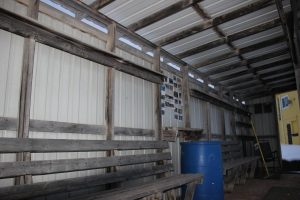 The initial assessment for what was desired took place around two years ago. The plans include extensive work to the Trojan Bowl, alleviating congestion in the Washington school area as well as parking issues at the softball and baseball diamonds, and relocating the tennis courts to the high school.
Barber said they want anyone who attends activities in Atlantic to have access to those fields, but "in order for that to happen, the voters are going to have to decide."
BOND ISSUE EXPLAINED
For the bond to pass, a petition would need to be submitted to the school board with enough signatures from the public, and then be put to a referendum vote. The vote, which must pass by 60 percent plus one vote, would allow the board to buy bonds and start the process for completing the project.
Although they would like the process to go as quickly as possible, Barber said it is possible that the "construction timeline may not allow ballgames to be played on our fields." He also believes the vote would come sooner rather than later. "I think the board is anxious to ask the public."
"
I can see that there's some frustration there."
— Superintendent Steve Barber
FINANCIAL HEALTH OF THE DISTRICT
Another topic of interest was that of the current financial situation. According to Barber, the board has taken great responsibility and has been focused on correcting the negative cash position. He said the general fund is in a "pretty good place." 
Barber addressed concerns in relation to the district's ability to start this project, despite issues with teacher pay at the end of the 2017-18 school year. "School finance is complicated," Barber said. He expressed that only a certain amount of money can be spent in certain areas, and there are three different "pots of money." Funds are also based on the number of students enrolled in a school district, and Atlantic has been seeing a decline in recent years. "As a superintendent of the school, I have to manage the resources and expenditures," Barber said. "I can see that there's some frustration there."
"
Creating dreams for everyone and providing the support necessary to reach those dreams is our responsibility as a district."
— Superintendent Steve Barber
To close the meeting, Barber again expressed the idea of making the Atlantic school district the right fit for everyone. "I think this idea of creating dreams for everyone and providing the support necessary to reach those dreams is our responsibility as a district," he said, adding that they will continue to "work on as we move forward."
About the Contributors
Sarah Schorle, Editor in Chief
From looking at the middle school and high school yearbooks, Sarah Schorle has had a passion for journalism for a while. Schorle is one of the co-editors...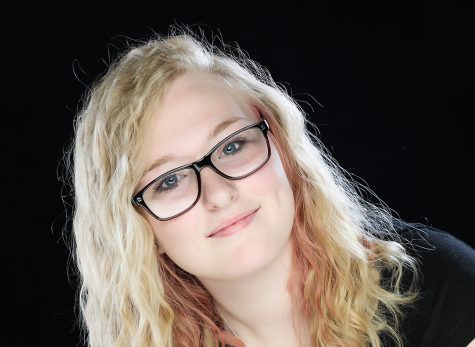 Haylie Handel, Video Editor
Junior Haylie Handel is an editor of Eye of the Needle. She has been involved in softball, choir, broadcasting, show choir and dance throughout her high...