"Giving Up is Not an Option"
A group of close friends came together to help raise money for Jennifer Muzney as she battles cervical cancer.
According to cancer.gov, there are hundreds of types of cancers and 1,735,350 new cases will be diagnosed in the United States this year alone. One of the many affected includes Jennifer Muzney, who was diagnosed last August with cervical cancer. Muzney is the mother of junior Cayman Muzney and has played a part in the Atlantic community by giving back whenever possible.
After hearing the diagnosis, a group of close friends to Muzney including Bobbi Jo Mathisen, Stephanie Kinzie, Trina Sarsfield, Casey Westphalen and Daurine Petersen, knew they wanted to help in any way possible. They came up with the idea of holding a benefit in her honor to help cover medical along with household bills. Muzney first declined the offer, as she isn't the "type of person to ask for help." However, a few weeks later she finally agreed to the benefit, saying "it wouldn't be a terrible idea."
Things were put into motion in early September as the five friends planned when and where to have the benefit. They also discussed what they could do in order to raise as much money as possible for Muzney and her family, agreeing to sell t-shirts and bracelets, have a live and silent auction as well as free will donations. The date was set for Nov. 11 at The Venue, beginning at 3:30 p.m. and ending around 8 p.m.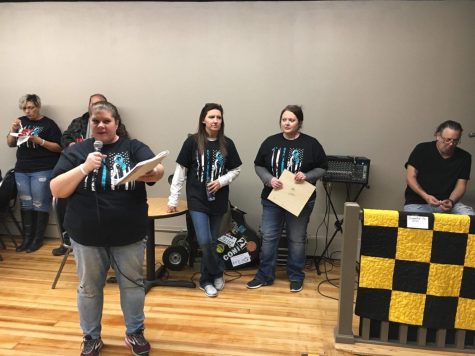 The group contacted local and nearby businesses, as well as families asking if they would be willing to make a donation to help support the benefit. By the time the benefit began, it had accumulated between 300-400 donations from surrounding businesses and families. "The list was pretty endless and it was just amazing," Mathisen said about all the donations received.
The Pink Tractor Foundation is a non-profit organization that raises money for families fighting any and all types of cancer. Mathisen decided to contact them, and the foundation donated a check of $1,000 to the Muzney family, presented to them at the benefit. This act of "kindness and generosity" brought tears to many of those surrounding Muzney at the benefit.
Arriving early to the benefit, Muzney wasn't expecting much as she walked in. However, as the room filled with people she "wanted to cry every 30 seconds," and was overwhelmed with surprise and happiness. Muzney said that she was humbled to see everyone, even those that she doesn't know very well, just for "the fact they came out and helped." Muzney said, "Sometimes you have to take a step back and let people help you."
Throughout the evening, an estimated 300-400 people attended the event. "The turnout blew me away," Petersen said, as she was proud to see the number of people in the community and surrounding area showing their support. "There was so many that rallied behind Jen and stepped up," Mathisen said.
After the long hours and hard work, numbers were crunched and it was found that $13,431 was raised to help the Muzney family. Muzney said that some of the money will go towards her current bills, but she will also save some in case of a recurrence. With one more round of internal radiation, Muzney has said the treatments are "going better than anticipated," and the tumor is shrinking.
About the Writer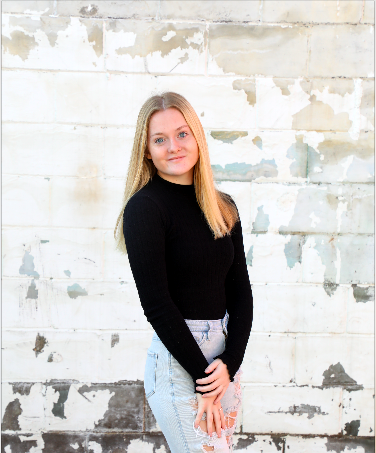 Dani Mathisen, Senior Magazine Lead Editor
Senior Dani Mathisen is the lead editor of the senior magazine. She is also a writer for AHSneedle.com. Mathisen said some of her favorite stories to read...