Girls' Track Returns to the Blue Oval
After sending no athletes to the State meet in 2017, the girls' team qualified in three events this year.
Take back the track: that was the motto for the girls' track team this season and that's exactly what they did. Senior Jessica Hartwig, junior Taylor Hansen, and freshmen Alyssa Derby, Haley Rasmussen and Taylor McCreedy were the five participants at State track this year on the girls' side, qualifying in the 4x200m relay (Hansen, Derby, Hartwig and Rasmussen), the 3000m run (McCreedy) and the long jump (Rasmussen). This was the first field event to qualify for State since 2011 when Anna Wernimont won the long jump.
Rasmussen jumped 15-11.75 for a 13th-place finish in the long jump and McCreedy finished 10th in the 3000m run in a time of 11:00.09. The 4x200m relay finished 16th in 1:49.05, taking a whole second off their previous best time. "It took a lot of work to be able to get back," Hansen said. The girls' team went through a dry spell last year at this time, being unable to qualify a single event for State. "It was an amazing feeling to be there with my teammates." Having good handoffs was a goal for the 4x200m relay because that is a very crucial part of the race. Hansen said at the beginning of the season handoffs are something they struggled with but they "stuck all of them" at the State meet.
About the Writer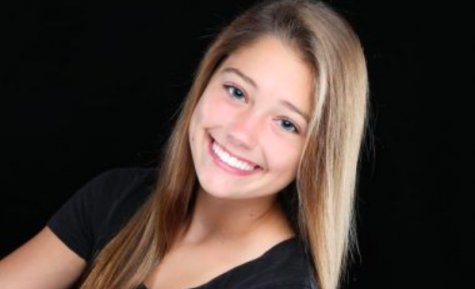 Ashley Wendt, Lead Editor
Journalism is a family affair for the Wendts, as Ashley Wendt's siblings got her involved in Journalism. Her brother Trevor was the first to join and...