Getting to Know Our New AD: Andrew Mitchell
The school board has decided to hire Andrew Mitchell to replace current activities director Matt Alexander when he relocates.
Be prepared to see a new face around the halls next year, AHS. A new activities director and assistant principal is coming to town. The school board hired Andrew Mitchell of Fort Madison on April 11 in hopes of bringing new ideas to the school.
Mitchell grew up in Geneseo, Ill., which is a small town similar in size to Atlantic. While in Geneseo, Mitchell played football, baseball, and was a member of the Fellowship of Christian Athletes. After graduating high school in 1991, he attended Monmouth College in Monmouth, Ill.
Mitchell earned his Bachelor of Arts degree in history, leading him to his first job at LaSalle-Peru High School in LaSalle, Ill. During his time there, Mitchell served as a history teacher, assistant football and baseball coach, and head softball coach. After 10 years at LaSalle and a few other jobs around Illinois, Mitchell and his family made the decision to move to Iowa where things were "more stable in education."
Mitchell has been married to his wife, Diane, for 21 years and they have four children together. Emily (19), Tyler (16), Grace (10) and Anna (2). "We also have a cat named Bella and a dog named Wishbone," Mitchell said.
Never having been to Des Moines until he moved to Fort Madison, Mitchell fell in love with the area and knew he and his family wanted to be closer. "When we decided to start looking for schools closer to Des Moines, several openings popped up including Atlantic," Mitchell said. After doing some research, the new activities director realized Atlantic reminded him of his hometown. Being closer to Des Moines and Omaha was also a plus.
"What truly sold me on Atlantic was the interview I had with the student committee. I was truly blown away by them. It didn't take much walking around the halls that day to figure out they were just a small representation of what all students of Atlantic are like," Mitchell said.
Mitchell plans to take what he has learned over his 23 years in education and figure out what will work best for AHS. "I have lots of ideas, but I want to make sure they will benefit the Atlantic School District and the students here rather than forcing them into something," Mitchell said. Mitchell knows he would like input from the students on what they would like to see changed because he believes the school belongs to them.
One unique ritual Mitchell would like to bring to AHS is "Fist Bump Fridays." On Friday mornings, Mitchell will stand at the front entrance and fist bump every student that walks through the door to promote positivity and congratulate them for making it through the week. Mitchell said he is eager to start working with the students of AHS and for his family to become part of the community.
About the Writers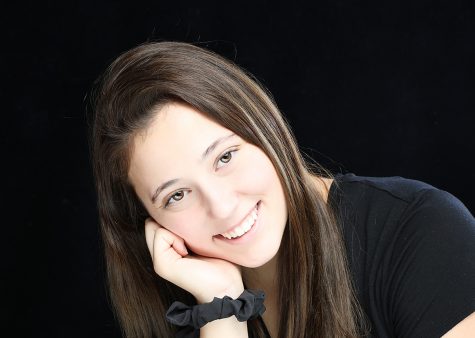 Anna Lowary, Social Media Editor
Junior Annamaria Lowary has been involved in journalism since her sophomore year, which is when the class is first offered to students. Lowary creates...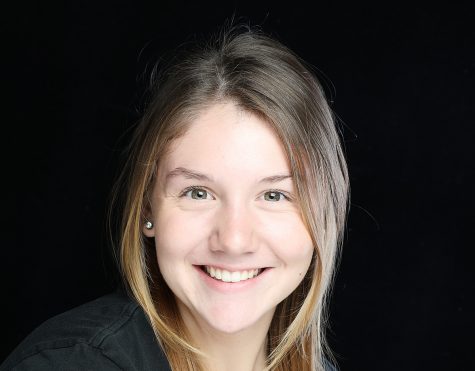 Reagan Pellett, Yearbook Editor
Reagan Pellett became involved in journalism because of her older friends and her interest in taking pictures. Pellet is a yearbook editor, so she takes...