Students Walk Out to Support Parkland
The national walkout was organized to call for measures to reduce school shootings.
For 17 minutes on March 14, students from Atlantic High School had the opportunity to walk around the track as part of a nationally organized event to remember the 17 students who lost their lives during the Marjory Stoneman Douglas High School shooting in Parkland, Fla. and advocate for stricter gun laws.
Following the shooting, students from Stoneman Douglas decided to take a stand and made it their goal to raise awareness about school shootings with the hopes of reducing the number that occur. They have organized walkouts and met with senators as well as the President to try and make a difference.
"
I'm out here to protest gun violence."
— Junior Chamilla Colton
Students who participated in the March 14 walk-out did so in order to voice their opinion about what has been happening to students across the country during school hours. Junior Chamilla Colton said, "I'm out here to protest gun violence. We're a small school so it will make more of an impact to people in our town." About 50 students walked around the track, including junior Joshua Smith. Smith was there to walk as well as to represent an local group he and his family organized: IPOC (Iowans Protecting Our Children). Smith said that over 75% of the group participated.
"
I'm out here to respect the 17 people that died."
— Junior Dylan Litty
"There have been too many school shootings, and I believe schools should stick up for the cause as well as the students," said freshman Jacob Smith. "I'm out here to respect the 17 people that died," said Dylan Litty.
In addition to the student walkout, a "March for Our Lives" campaign was organized across the nation to take place on March 24. According to CNN, the campaign has three primary demands: pass a law to ban assault weapons, stop the sale of high-capacity magazines, and close the loopholes in America's background checks on every gun purchase.
In Iowa, a bill was passed on March 8 that requires annual active shooter drills in schools. In an interview with KMALand, Iowa senator Tim Kraayenbrink said students would not be required to participate in the drills based on the chance they might be traumatized because of it.
As quoted in the Sun Sentinel, "They were students, they were teachers. Athletes, dancers, coaches, musicians. The 17 who were lost in the senseless shooting on Feb. 14 at Marjory Stoneman Douglas High School in Parkland, Fla., leave behind heartbroken family, friends, classmates and communities."
These are the 17 victims of the Parkland, Fla. shooting: Jaime Guttenberg, Cara Loughran, Chris Hixon, Aaron Feis, Alyssa Alhadeff, Scott Beigel, Gina Montalto, Nicholas Dworet, Peter Wang, Martin Duque, Luke Hoyer, Carmen Schentrup, Meadow Pollack, Alex Schachter, Joaquin Oliver, Helena Ramsay, Alaina Petty.
About the Writer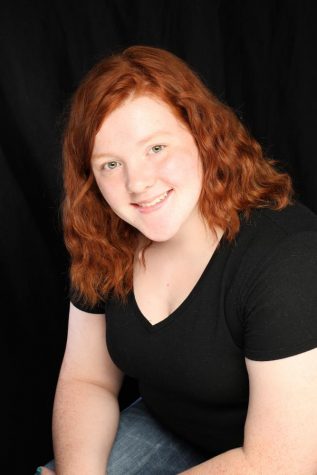 Abbey Bishop, Editor
Junior Abbey Bishop is an editor on the AHS journalism team. During her time as an editor, the story she is most proud of is, "the one about the six...