Winter Formal Re-Try
After being postponed the first go around, the winter formal dance is now set for March 16.
Hang on for a minute...we're trying to find some more stories you might like.
The AHS Winter Formal dance will be held Friday, March 16 from 8:30-11 p.m in the commons. Students will be required to wear formal attire to the dance; jeans, sweats, polos, and t-shirts do not qualify. It is suggested for males to wear a dress shirt and tie, dress slacks or a nice sweater. Females can wear a nice skirt or nice slacks with a nice formal shirt or a formal dress.
The date was originally set for Saturday, Feb. 24 as a way to honor the end of National FFA week, but was postponed due to inclement weather.
All organizational decisions for the dance are made by the Atlantic FFA chapter. The chapter voted on dress days for the week in an earlier meeting on Thursday, Feb. 8, and decided that Monday, Feb., 19 was Camouflage Day, Tuesday, Feb., 20 was Dress like Tyler Comes Day, Wednesday, Feb., 21 was Official Dress or FFA Shirt Day, Thursday, Feb., 22 was Dress like a Dad Day and Friday, Feb., 23 was America Day.
Last minute details about the dance were also determined at this meeting. Winter Formal court candidates were voted on and include juniors Taylor Hansen, Baylee Newell, Sadie Welter, Ashley Wendt, Erin Wendt and Katie York.
Tickets for the dance cost $5 and were sold by FFA members during the week of Feb. 19 at the front doors in the morning as well as lunch. They will also be on sale at the dance itself. Re-entrance after leaving will not be permitted.
Freshman Alyssa Derby said she is looking forward to going out to eat before the dance because she doesn't have to pay for it, while senior Riley Seufert said she is most excited to party and "jam out to Fergalicious."

About the Writers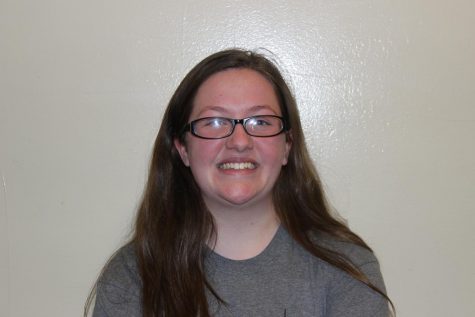 Anastasia Muell, Journalism Production Student
In addition to Journalism, sophomore Ana Muell is in Premiere show choir. This year in Premiere Muell's favorite song was the ballad "How to Return Home," in which she performed a solo. Muell is also involved in soccer, band, marching band, and pep band. Muell loves to read and watch Neflix during her free time....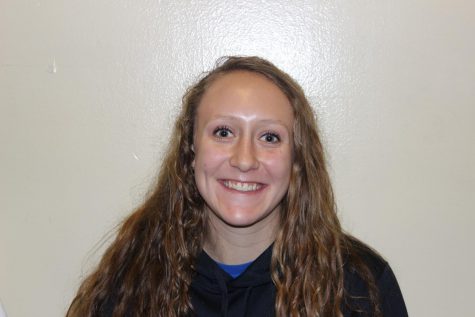 McKenzie Waters, Journalism Production Student
Sophomore McKenzie Waters, enjoys her time as a member of the AHS journalism team. She loves the opportunity to write stories, take pictures, and interview students. "I am most proud of the girls basketball story I wrote alongside my partner, Chloe Davis," Waters said. Outside of school, she dedicates her time to participating in various...