Trojan Swimmers Send One to State
Traveling team member qualifies for State from the Trojan swim team.
Hang on for a minute...we're trying to find some more stories you might like.
This past Saturday, the boys swim team competed in the regional meet in Johnston. They finished sixth out of eight competitors with a total of 142 points. Their competition was made up of Johnston in first (467), Dowling Catholic taking second (431.5), Lewis Central in third (259), Grinnell BGM fourth (201.5), Council Bluffs AL TJ fifth (186), Williamsburg seventh (85), and Des Moines Hoover North rounded out the teams with 80 points.
Teams are unable to qualify as a whole for State, only individuals or relays.
Individual swimmers qualify by finishing with one of the top 24 times in their event from all district meets combined. This year there were six locations and a total of 49 teams. From the Trojans, senior Nik Landhuis will be competing at State in the 100 Yard Backstroke. He ended with a time of 55.43 seconds, finishing 4th in his district and 23rd overall.
After all events in a meet have been concluded, results from each district are emailed to Des Moines and reviewed by officials. After combining the times from all around, a list is compiled of the top swimmers in each event and sent to coaches by email and published on the state website as well.
Landhuis swims with the Atlantic team while living and going to school in Clarinda. His school does not have their own swimming program, but according to Head Coach Dean Junker, Landhuis is able to complete workouts at a local facility in Clarinda three times a week and travels to Atlantic twice a week to swim with the rest of the team. For the three days when he is not in Atlantic, Junker emails Landhuis the workouts so he is able to stay on track with the rest of the boys. "Nik has got a lot of hurdles to overcome because he's down in Clarinda," Junker said, "he's been a valuable asset for the last three years."
The State meet will be this Saturday, Feb. 10 at the University of Iowa's Campus Recreation and Wellness Center in Iowa City.

About the Writer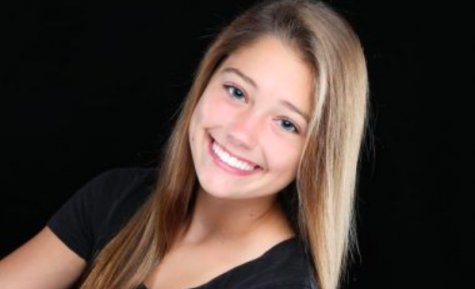 Ashley Wendt, Lead Editor
Journalism is a family affair for the Wendts, as Ashley Wendt's siblings got her involved in Journalism. Her brother Trevor was the first to join and...